My Hubby, who often laments the humdrum existence that he leads, had a chance to perform a heroic rescue today.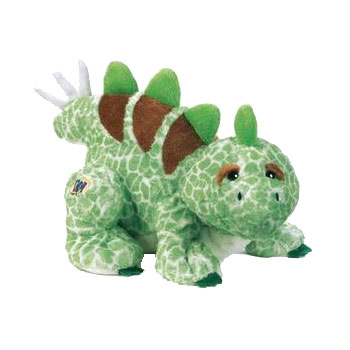 My daughter's current favorite toy, a dinosaur named "Spiky," became lodged ten feet above the ground when Curly's friend accidentally tossed him onto the shelf-like light sconces near the ceiling at the mall's indoor play place. Hubby pulled a long pole out of a nearby ficus tree, and stood on a chair, with the result being that Spiky got pushed farther back against the wall. Hubby then wrapped his coat around the pole, which looked like a big, poufy torch, but it worked to bat the dinosaur down into my waiting daughter's arms.
Everyone at the mall, including those waiting in line for the cinema, cheered.
Hubby blogged about it too
.