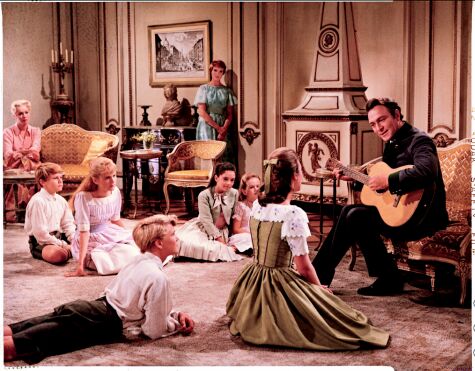 It occurred to me the other day that the method of education employed by the enthusiastic Maria in
The Sound of Music
actually resembles unschooling. Taking the children out of their uniforms and presumably out of their textbooks as well, she created a playful exploration of their world. Oddly enough, I have never once heard her methods criticized nor have I seen people sorrowfully shake their heads and predict ignorant doom for those seven Von Trapp children.
Recently, ABC did a segment on
Radical Unschooling
so people have been talking more about it. Most of the comments I have seen are negative and I thnk the story itself tends toward sensationalism rather than good, balanced journalism, unfortunately. Although I certainly don't agree with all of the philosophies and practices employed by the families in the segments, I do think that children learn better when given a certain amount of freedom to follow their own interests and the employ play in their learning.
Several years ago I had never even heard of unschooling and the idea of creating "school at home" filled me with loathing. I was determined not to homeschool my kids, particularly my strong-willed daughter. However, when the time came to actually teach her, I discovered a bright, willing mind in an eager pupil. Drawing on my own training as a public school teacher, I took into account her personality, learning style and abilities. Hubby and I had long conversations about the learning that was most meaningful to us as children. Almost always, we remembered lessons by our parents in subjects initiated by ourselves as being far more memorable and meaningful. Slowly, the idea came to us that we could make our children's education look more like that. We would follow their interests to the greatest extent possible while still maintaining academic goals for them. I did not know how long we could continue this; some moms such as Jena from
Yarns of the Heart
have made it work successfully through high school.
I guess whether you call it interest-led learning, a tailor-made curriculum, eclectic homeschool or plain old unschooling, it worked for Maria and it works for us.