Yesterday we had a unscheduled day. We finished putting up the towel rods in the bathroom and generally puttered around the house. Then we all went to the bookstore in P-town for several hours.
Could there be a more perfect Saturday schedule?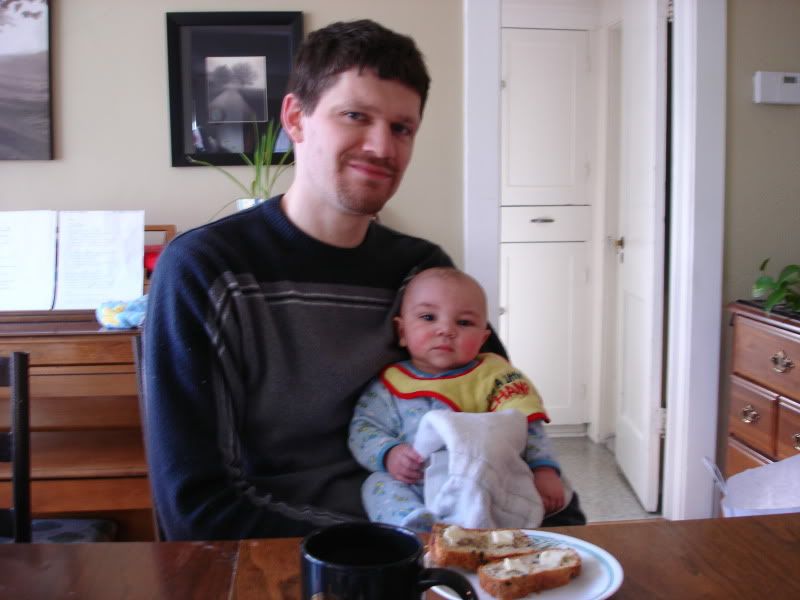 The best part was fresh, warm banana bread made first thing in the morning. Did you know that a couple of cups of pancake mix or Bisquick along with some mushy bananas and a little applesauce makes delicious banana bread with almost no trouble at all.