The time has finally come for me to work on our bathroom. Since we moved in here, I have endured our 1980's fixtures, the many holes in the lath-and-plaster walls where the ants travel freely in and out and the inconvenient towel hooks.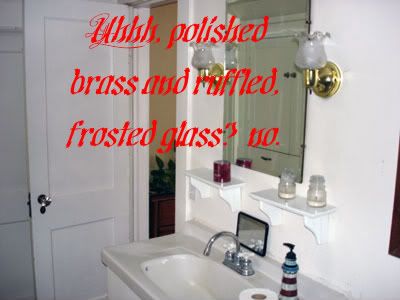 The "bones" of the room are fine. Although it's small, it's quite functional. The fixtures have been updated sometime not too long ago, but the rest of the "cosmetics" need some help.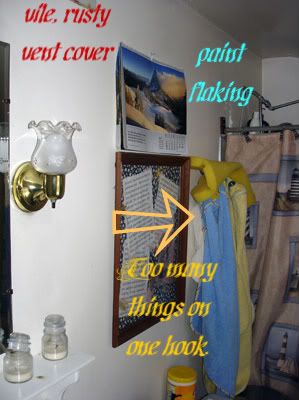 I set myself a budget of $150 for new paint, new towel rods, spackle and two new light fixtures. We'll see if I can keep to it!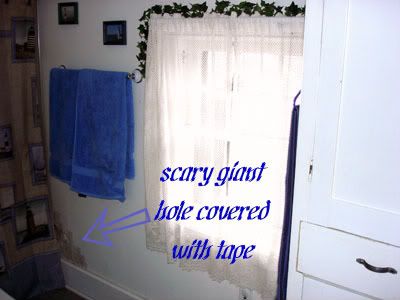 For fun, I'll blog the remodel project in small "up to the moment" posts as I get things done, as I work through ideas and as the inevitable setbacks loom.
For now my first priority is fixing the holes! Look for my next posts on design ideas and gathering supplies.