Dear Baby,
Must I remind you that you are only five weeks old? Today I put you down as requested on your tummy with your favorite blanket like this: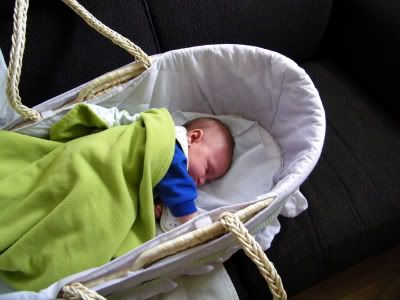 And checked you a short while later to find you like this: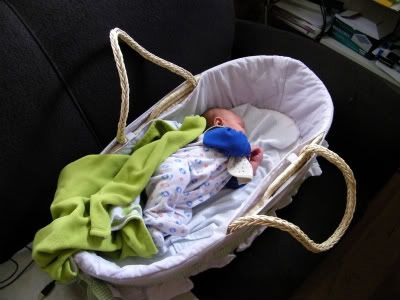 This is the second time you have done this, which concerns me greatly since I expected this sort of behavior when you are four months or so. I'm not sure I'm prepared to deal with an Olympic athlete at age five.
Still, if you must insist on rolling over at this tender age, would you please refrain from traveling across the living room until I can get the Playmobil toys picked up?
Sincerely,
Your mother.