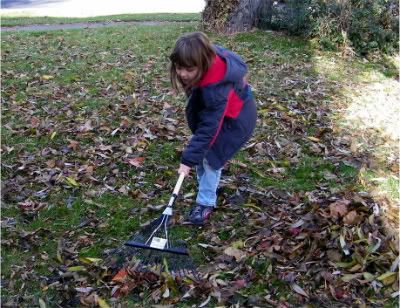 This year the whole family got in on the leaf-raking action. With such a gorgeous, sunny, fall day we could hardly stay inside. Curly bustled around with her rake but I think she actually did more managing of her little brother than anything else. She eventually got so obnoxious I sent her inside for a while so we could rake in peace. When she re-emerged, she was much more cooperative.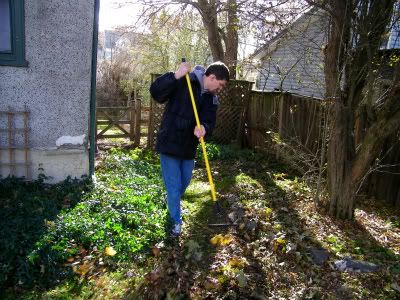 Hubby, of course, actually raked leaves.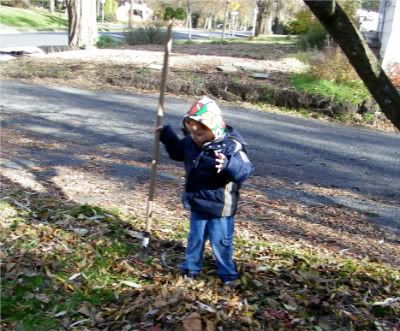 Little Mister, who only stands half as tall as the rake, tried his best to make his pile of leaves in spite of his sister's help.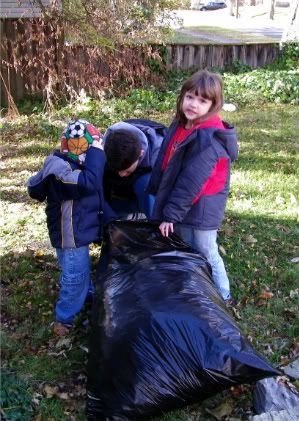 They did help hold the bags open for Daddy while he stuffed leaves inside. Although our yard isn't very big, we have a lot of trees and he usually gets over 30 bags to take to the composting place to dump.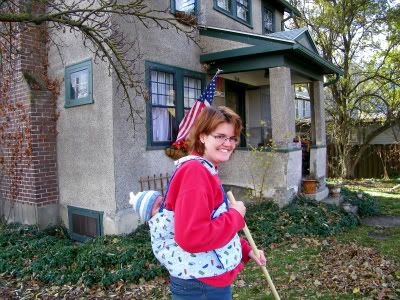 Even Baby Bear and I got in on the action although I doubt we did much more actual work than Little Mister. It was still good to get out in the fresh air, sunshine and wind; also for some reason chores like raking leaves take on an almost holiday feel when they get done as a family with happy, chattery children.