Two good friends of mine planned a darling baby shower for me and Baby Bear, but I think my non-traditional ways threw them for a loop. I asked for diapers etc. for gifts rather than loads of clothes and stuffed animals, since we're already swimming in baby gear.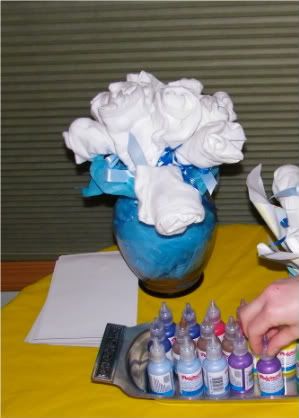 I also gave guests an option to donate to a pro-life pregnancy clinic in lieu of a gift if they chose. To my delight, many of them did just that in honor of our kiddo. Mom made a bouquet of little T-shirts which people decorated with fabric paint, writing a cute picture or blessing on each one. These little meaningful gestures meant far more to me than balloons and teddy bears.
Still there were yummy treats and fun games (including the one with the melted candy bar in the diaper, which totally grosses me out) and lots of chatting and laughter.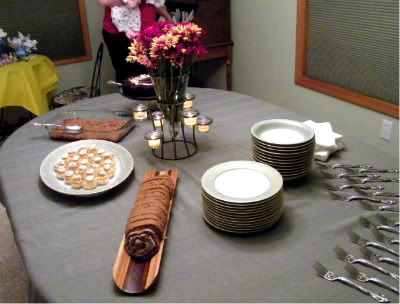 The snack table was a thing of beauty with sparkling china, dainty treats and hot cider, steeped with cinnamon sticks and orange slices!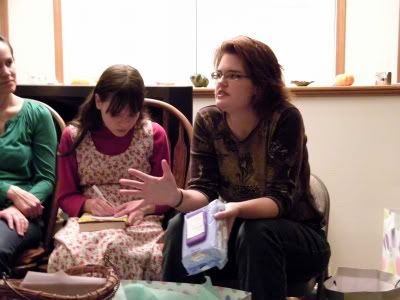 One thing everyone wanted to hear was our adoption story, which I was delighted to tell. It's been a long road and to most people, an unusual one. A lot of people don't know what an adoption looks like on the inside; it seems people just show up with a baby one day.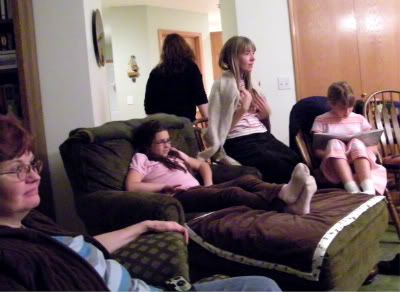 So I told them of our journey, the paperwork, the agencies and social workers, the expectant birth moms and their choices, the waiting and wondering. I passed around the baby book so people could see pictures of our darling social worker and Baby Bear's birth mom.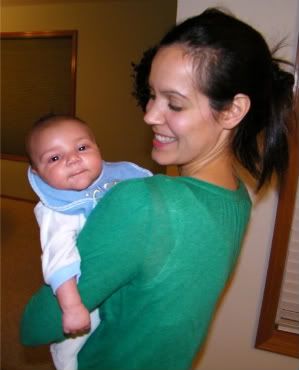 Baby Bear flirted and charmed everyone. Of course he made the rounds since everyone wanted to hold him. I also got some neat gifts after all: a Moses basket, some Old Navy outfits, a car seat cover and a gorgeous hand-crocheted afghan from my mom.
I guess I am destined to do things a little bit differently. I'm grateful for friends who roll with it rather than getting offended. It turned out to be a sweet, joyful celebration of a very special little person!