Curly Miss
Age: 4.91667 years
Favorite Food: Macaroni and Cheese
Favorite Color: Red
Favorite Activity: Painting crafts
Worst fear: Spiders
Dislikes: being alone

Little Mister
Age: 3, next week!!!
Favorite Food: Macaroni and Cheese
Favorite Color: Blue
Favorite Activity: Building a Lincoln Log House
Worst Fear: Falling off the front steps
Dislikes: Fred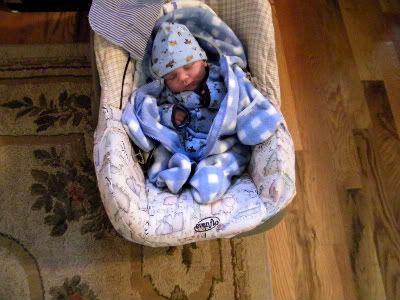 Baby Bear
Age: 2 weeks :)
Favorite food: bottles.
Favorite saying: Waaaaa!
Favorite Activity: Snuggling
Worst fear: Death by starvation when last bottle was 2 hours ago.
Dislikes: Diaper changes.