Although I am not a scrapbooker, I do manage to print enough "real" photographs to put in a baby book for my kids. Growing up, I remember the fun of looking through my own baby book, seeing the soft little tuft of hair from my first hair cut and the dates of my first steps. Reading the little pink book always made me feel so loved as a child.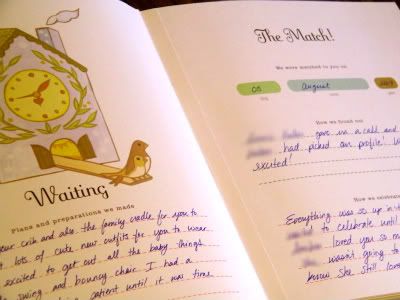 In preparing to bring Baby Bear home, I discovered that traditional baby books such as I had used with my other two kids were not set up for adoptive Mommies AT ALL. Pages such as hospital photos and bracelets, whose nose the baby inherited and pregnancy belly shots were not going to work.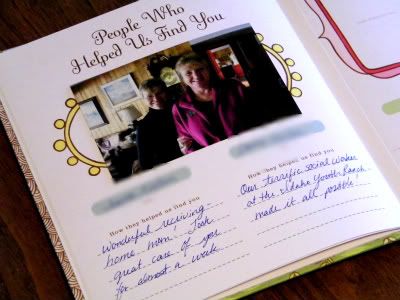 Still, imagining my adopted child growing up in our family where each kid had a carefully prepared baby book, I needed to do something so he would not feel left out. Although nothing in town fit the bill, fortunately the internet came to my rescue. On Amazon I found a darling baby book designed especially for adoptive moms and babies.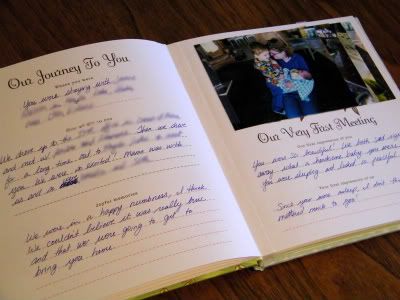 Along with the usual baby shower pages, this book also had a place to put a picture of our fantastic social worker. It has a place to put our thoughts while we were waiting and a picture of the moments we first met.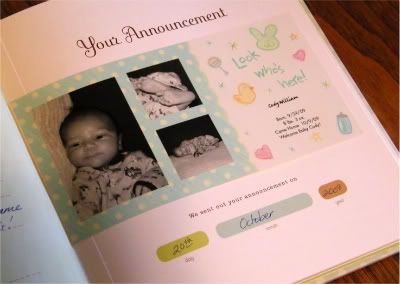 In my thinking, the coolest thing about it is that it is worded so carefully it could even be used with an older adopted child, not just a newborn.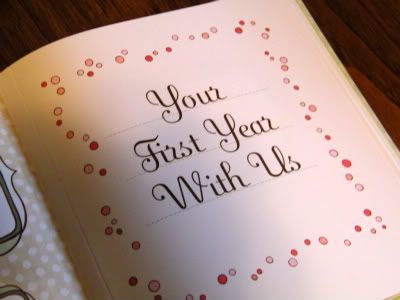 Like I did when my other two were tiny, I have been sitting at my table going through pictures and journaling about them and recording their milestones. I suppose I find it soothing to do something so "normal" that I did with my other babies. Somehow it has been really important to me to make sure this baby has a baby book that is just right for him, something he can look at in the years to come.
It's possible that since he is male this will mean about as much as used Kleenex to him, but for me it has been therapeutic, something mommy-ish to cling to through the uncertain ride to getting Baby Bear and now finding our balance in parenting and open adoption and fielding the questions and opinions and yes, even grief that is the ongoing journey of adoption. I grieve with his birth mother; I grieve for the lost days for myself; I grieve for children still out there who need homes. Adoption touches a deep place in my heart and somehow the tears I shed as I wrote in this simple book are healing to my heart.