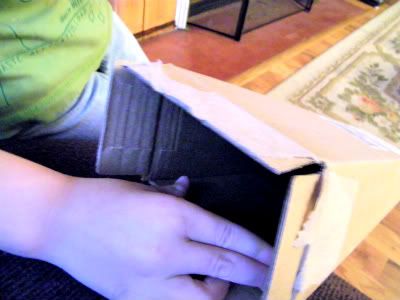 Recently I brought myself a present: a hiking stick. The best part turned out to be the box it shipped in from REI, a long, narrow cardboard box that has become the source of almost all of my family's amusement for several days running.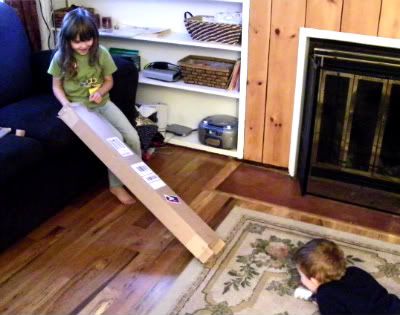 For one thing, it was the perfect size to put little cars into and watch them zoom out the other end.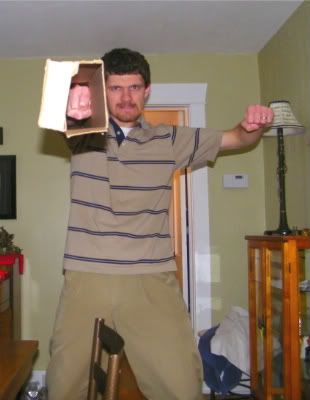 Then Hubby came home and suddenly it became a diabolical robot arm.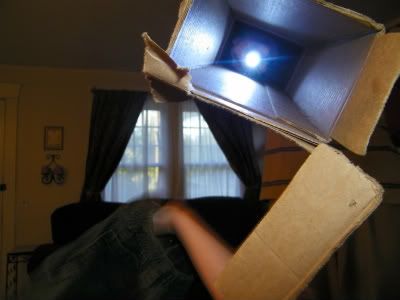 Add a keychain flashlight and the robot arm had a laser weapon that could take out even the most intrepid cameraman.
Is it any wonder that I've been getting complaints from other mothers in our Small Group that their children are having nightmares from someone playing killer robots with them? Uhm, it's my two-year-old. Sorry.
Underneath, he's all mush.