Saturday we drove down to L-town to my parents' house for the annual fall family birthday celebration. Mister and Hubby had birthdays last week, while Curly has one in two weeks, so we do the family get-together all at once with one big, happy Christmas-like bash.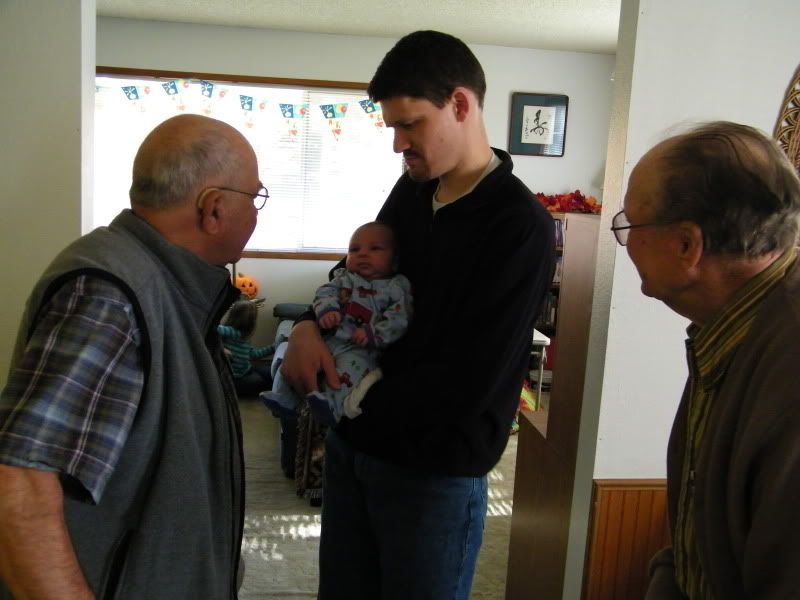 My grandpa, who turns 89 this fall, and his brother came to enjoy the great-grandkids. They were enchanted with the new baby, although Grandpa had a little trouble getting the name since he can no longer hear much.
Delighted to celebrate her birthday two weeks early, Curly Miss chattered our ears off, as usual. Obviously she is not chattering in this photo, I just included it because it was too sweet to resist!
Baby Bear stayed awake most of the party, looking at everything. So of course everyone thought he was the cutest thing, which he is!
The older two kept themselves busy waiting for my aunt and uncle to arrive by chasing one another around the house, wrestling and jumping on my mom's couch. It does my mother-heart good to know I am raising such quiet, well-behaved children.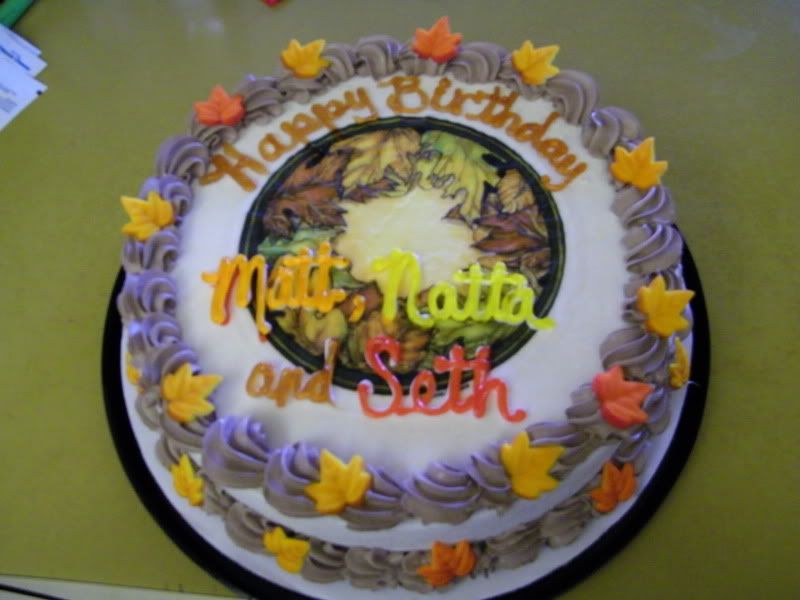 Hubby gets an ice-cream cake every year from my mom. He says it's one of his favorite parts of having a birthday as an adult!
Finally, someone else took the camera so I got to be in a picture! Unusual occurrence.
Hubby received a video game and gave me a really cheesy pose for the camera. Taking excellent, sophisticated portraits in this family is a snap.
Curly was thrilled to receive a craft project to paint in one of our future homeschool craft sessions that Hubby will probably oversee while I go hide from the mess.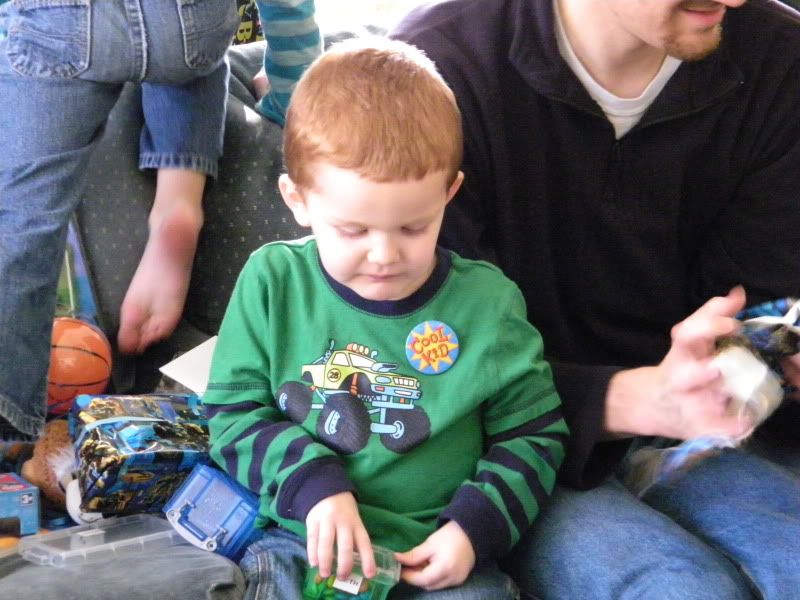 Little Mister opened a box of M&M's and was set for the rest of the afternoon.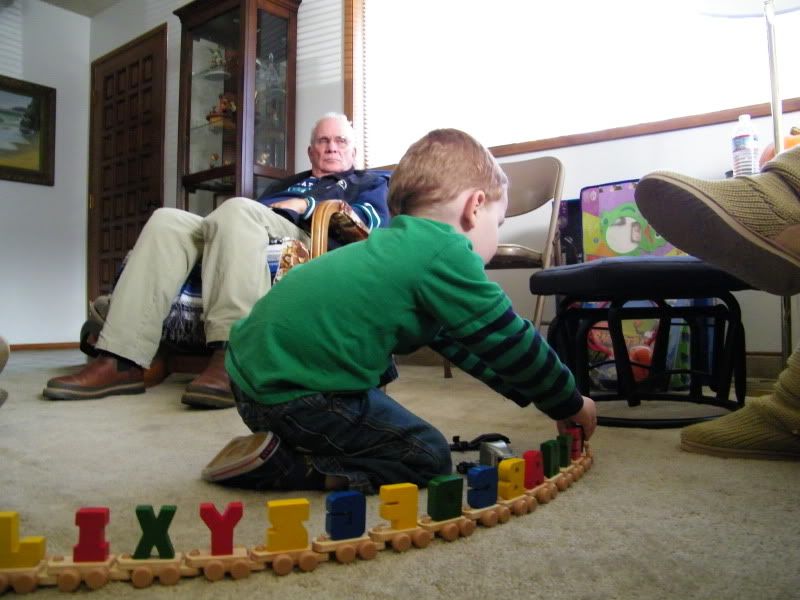 His favorite gift was a train with the alphabet on it. He'd seen one at the mall and was begging to get it for his birthday for weeks.
After the chaos died down, I put Mister down for his nap and Curly watched a movie. As the house got quieter, I took my sleep-deprived self downstairs for a nap too, but unfortunately I had consumed too much coffee earlier in the day and I couldn't get to sleep. Ah, well, so it goes.
A fun, crazy, family-filled day.