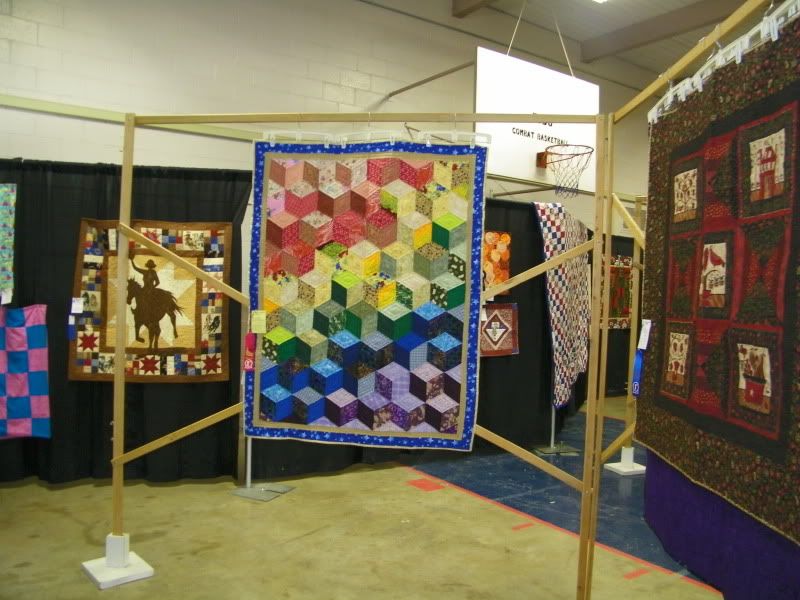 First, my quilt. I was surprised to find that it had won a red (second place) ribbon in its category. It's possible there were not many quilts in that category because I don't feel that it was award-winning quality, but maybe the fact it was hand-quilted and my first attempt gave me bonus points.
Still, it was fun to have it displayed and fun to actually have an entry in this year's fair since I haven't entered anything for fifteen years.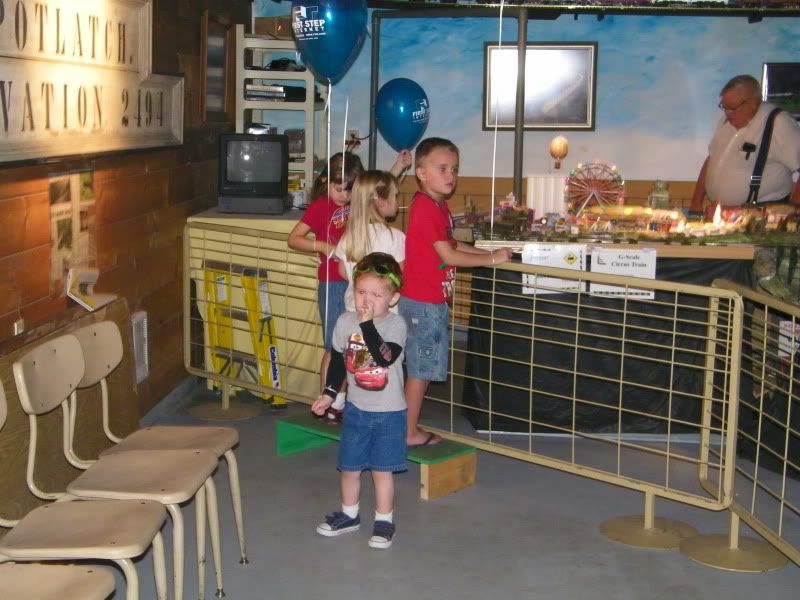 Some friends and I took our kids through the exhibits. Little Mister pauses to dig for gold rather than enjoy the trains, but overall they were loving the train exhibit.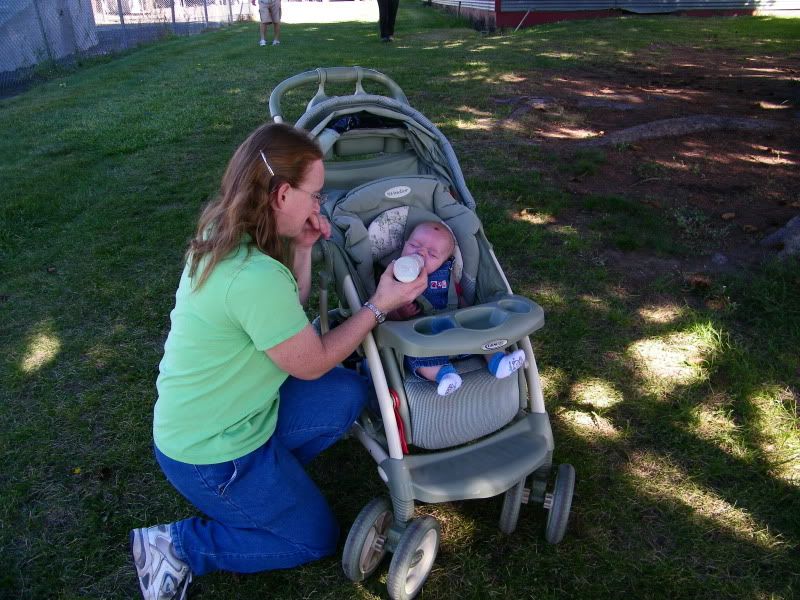 Moving in a herd with this many children meant we went very slowly with many stops. Here S pauses for a few moments to feed a hungry little person.
For the most part the free balloons ended up being the highlight of the day. They got quite a bit of play, then one flew free into the pure blue sky, one popped on the grass and one tangled with a poky pine tree. Thus ended the balloons.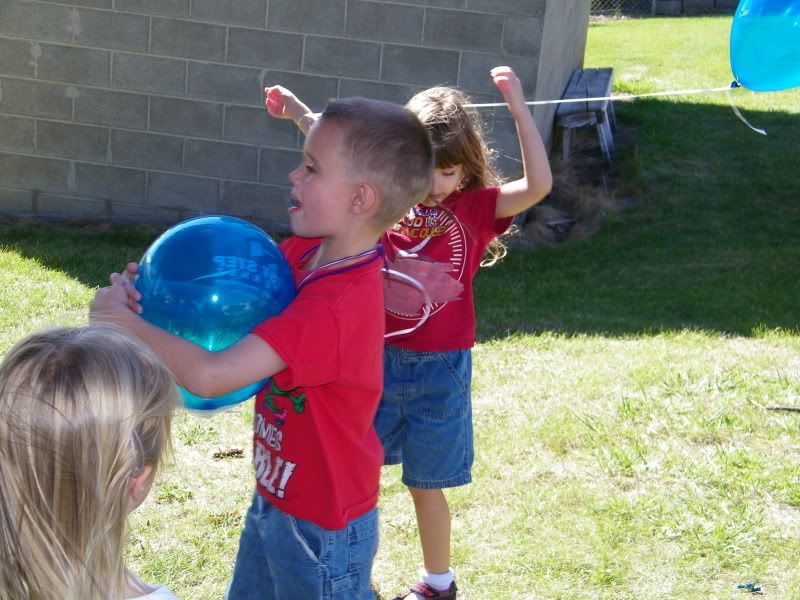 They sure were fun while they lasted, though.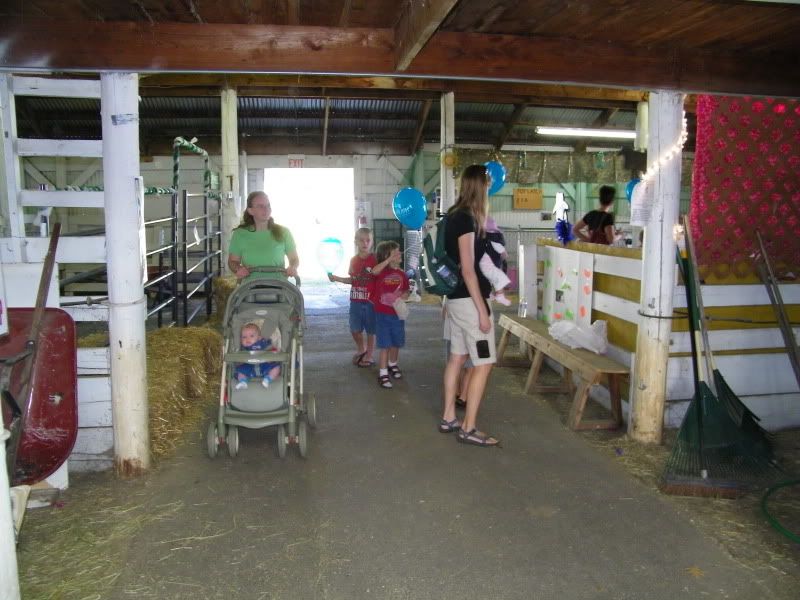 Walking through the animal barns, the kids were surprised how loud the sheep sounded.
And how bad the pigs smelled!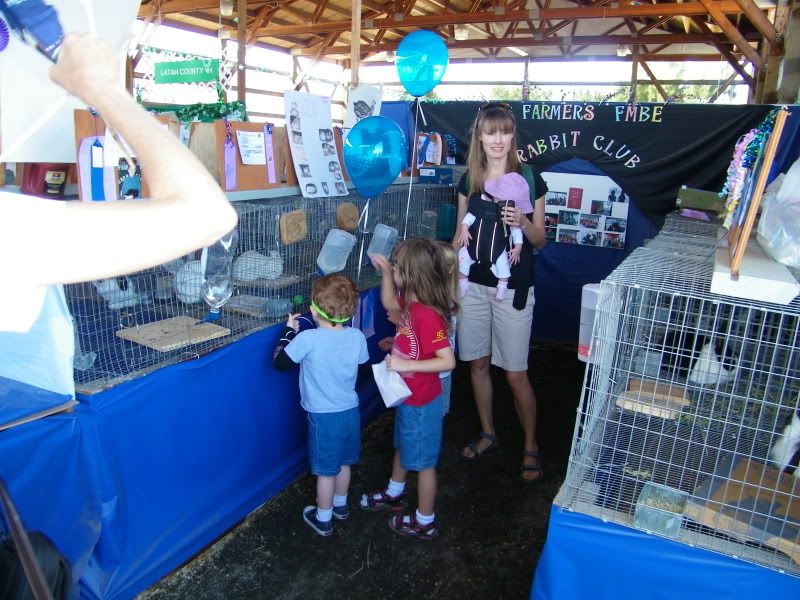 Bunny rabbits crouched in cages while curious children poked fingers through the bars. I have always pitied animals who are shown at the fair. I'm glad it only lasts three days.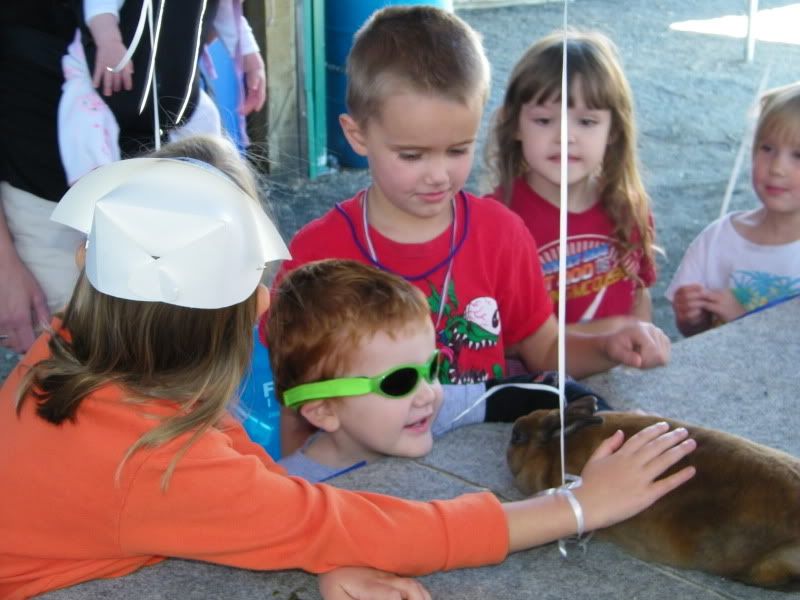 Petting a live bunny was a delight. Little Mister loved the bunnies and the ducks so much, in fact, that I kept losing him when he would wander back to them.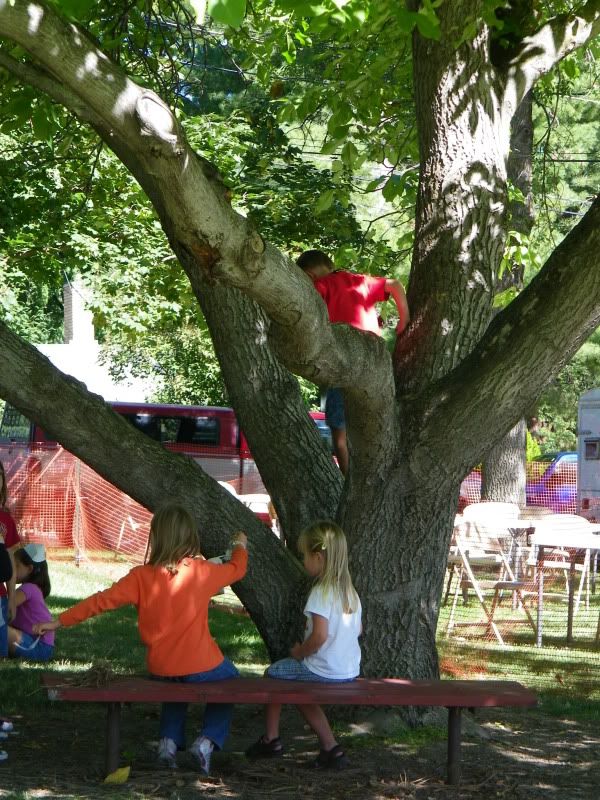 At lunch we took a break under some shade trees.
Curly, finishing her corn dog for lunch, watches a balloon soar into the sky. A fun morning at the fair. Tonight, the carnival!