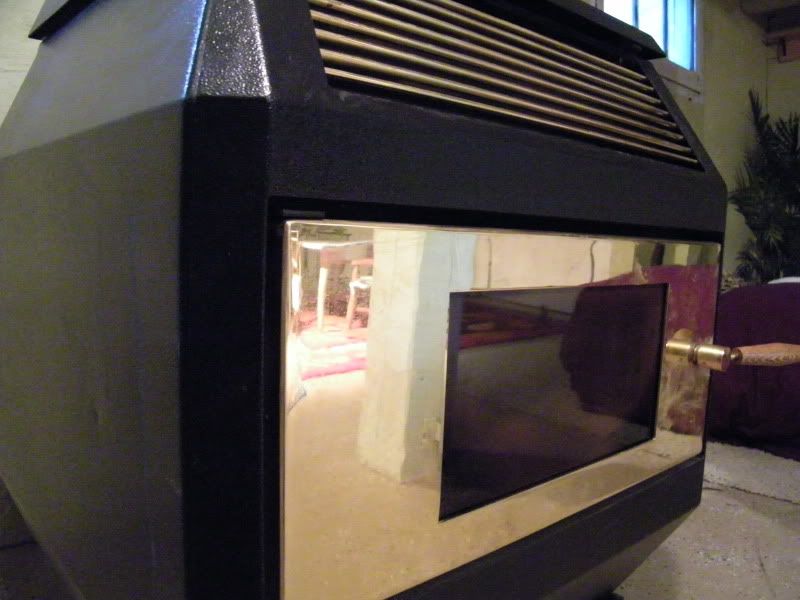 A few months ago, Dad and I took a
roadtrip
. The pellet stove we bought from the classified ads has been squatting in his garage all summer, waiting for the right time to install it.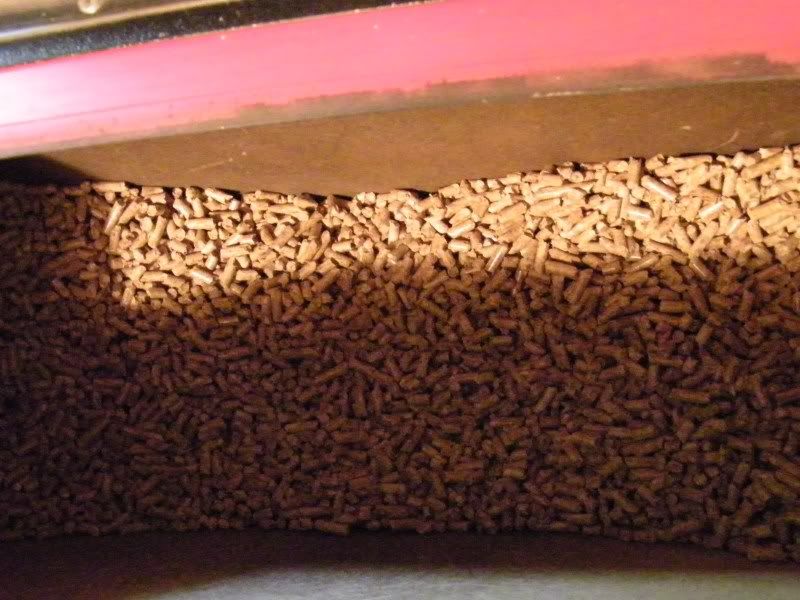 This past week's rain and chilly weather reminded us that fall is not far off, so this weekend became stove-install weekend. Dad drilled through our concrete basement wall, assembled the pipes and exhaust fans and filled the hole again with insulation and Fix-All.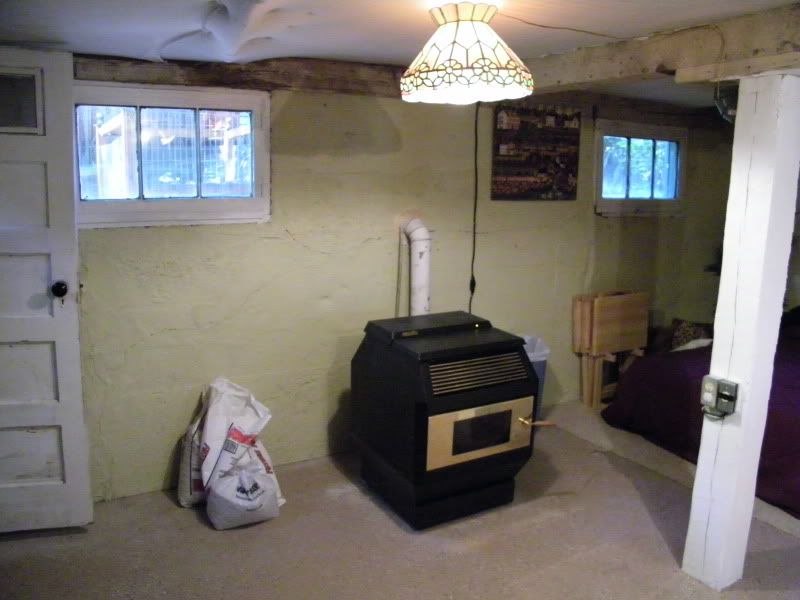 Then we fired it up to test it. It obediently began pumping out heat into our basement, as well as a pleasant stove-y smell that reminded me of my grandparents' house when I was growing up. From the smell and the fact that the pellets weren't burning all the way, Dad decided it'll need some adjusting, but we have hopes for a pleasant, warm basement this winter.
For comparison I called a local stove supply store and asked for some prices. A basic freestanding pellet stove would run us about $2,700. For some bells and whistles we could easily add another $1,000. Installation, depending on the difficulty would likely be about $1,500.
Ours was $50 for the stove and $15 for some cord clamps and a pipe cover.