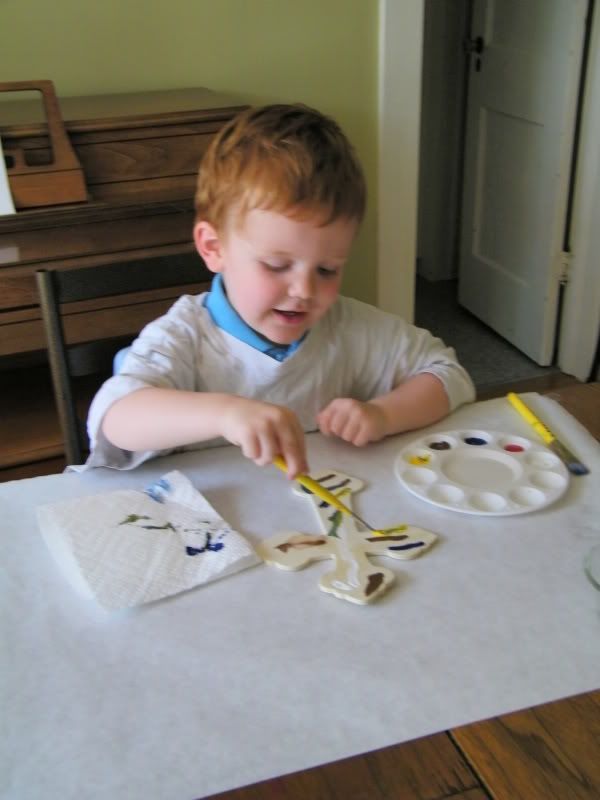 Last Wednesday I finally got out a messy craft for the kids. I've been dragging my feet for a long time. Parenting magazines and art project books are full of ideas involving sand and water tables, painting shirts and clay. Frankly it sounds one huge mess, a lot of work and I simply did not want to do it. Let them watch movies [I say, tongue firmly planted in cheek]. They're fine.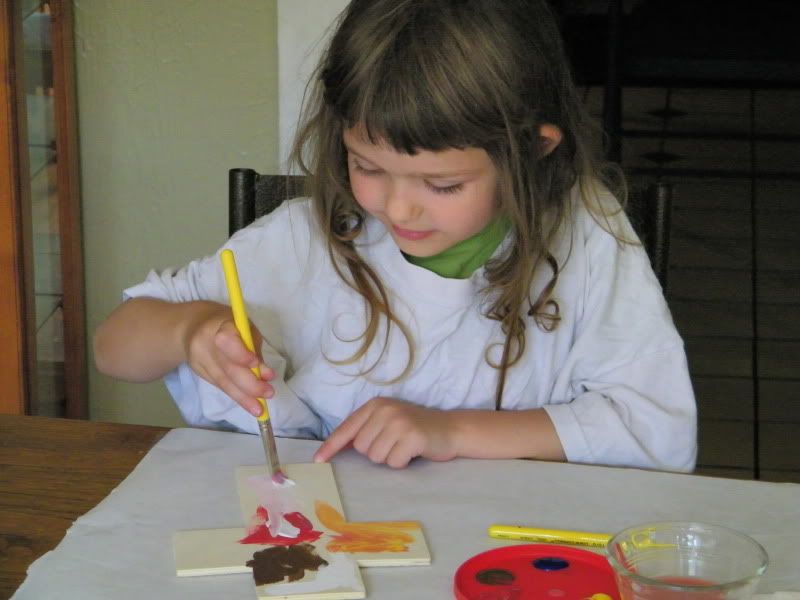 But today my conscience got the better of me. How would I have bragging rights to the other moms if my kids had never worn a painting shirt? How could I hold my head up among homeschoolers if my kids had not done a project involving sticky paints, lots of water and a wooden artifact that, when finished, would hang on the walls of their rooms until fifth grade?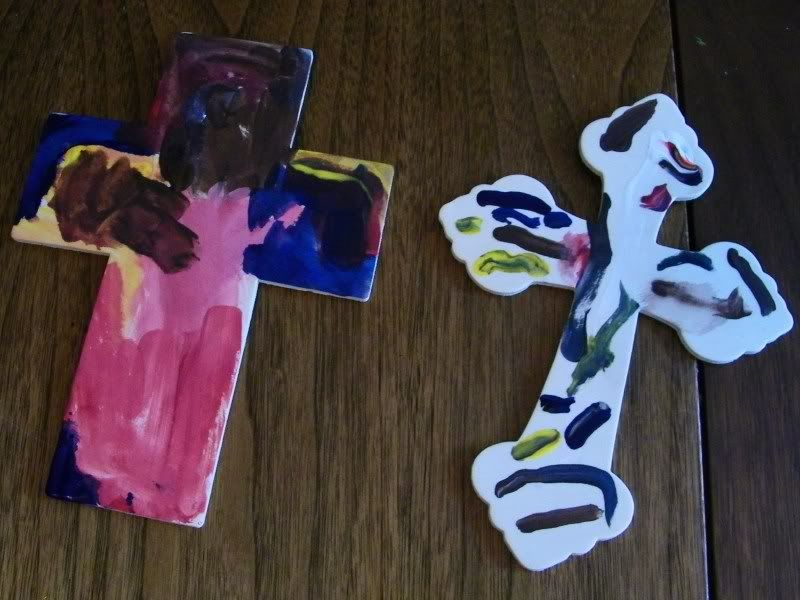 Now they can go back to watching movies.