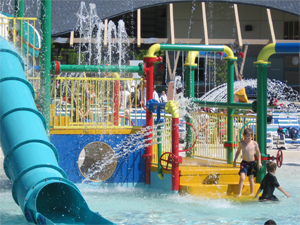 For the first time I splurged and bought a pool pass.
As expected, Little Mister clung to me and whined for the first hour. He's not the most adventurous two-year-old in the place. Rather than push him, I let him go at his own pace and it wasn't long before he was happily splashing around in the shallow wave pool.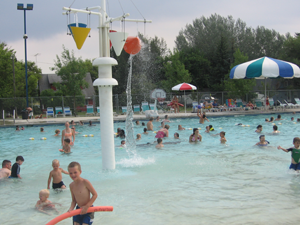 Curly, on the other hand, was in her element. She found some friends immediately and I hardly saw her again, except when she came over to chastise me for not bringing our swim noodles.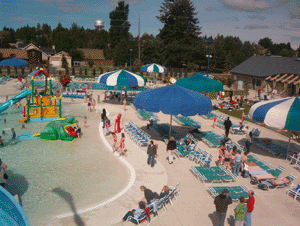 It was only an hour and fifteen minutes until she was freezing cold and her lips had turned a lovely shade of blueberry despite the 90-degree weather and bright sunshine. She inherited this circulation disorder from my husband who hates to swim because of the memories of freezing cold swim lessons from his own childhood.
For Curly's sake it looks like we'll have to stick to the hottest days and not stay very long. I'm glad I got a pass because we can go often even if we only stay and hour or two.
Photo Credits