I used to have a roommate who would disappear for for weeks at a time with no warning and reappear unexpectedly, announcing she'd driven to Colorado, just for the heck of it. At the time, I thought she was crazy, but looking back, there seems a certain beauty in the ability to just pick up and leave to go to somewhere different.
Monday night the kids and I drove the two and a half hours up to the River Cabin, just for the heck of it. I was facing a long week before the holiday with nothing to do. Instead of sitting around bemoaning my fate, I decided to begin my holiday early and get out of town.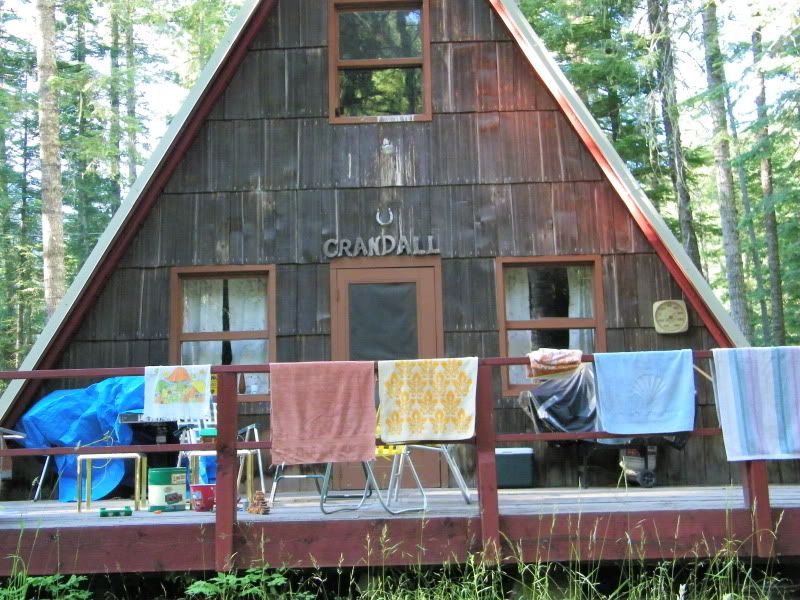 To my surprise, my cousin was already there with his fishing buddy, just settling down with a few beers. He was as surprised to see me as I was to see him but since it was so late and there was nowhere else to go, he offered me and the kids a bedroom for the night. Awkwardly I apologized all over myself for encroaching on his fishing holiday but he didn't mind and the next morning we drove over to the lake to stay for the next day.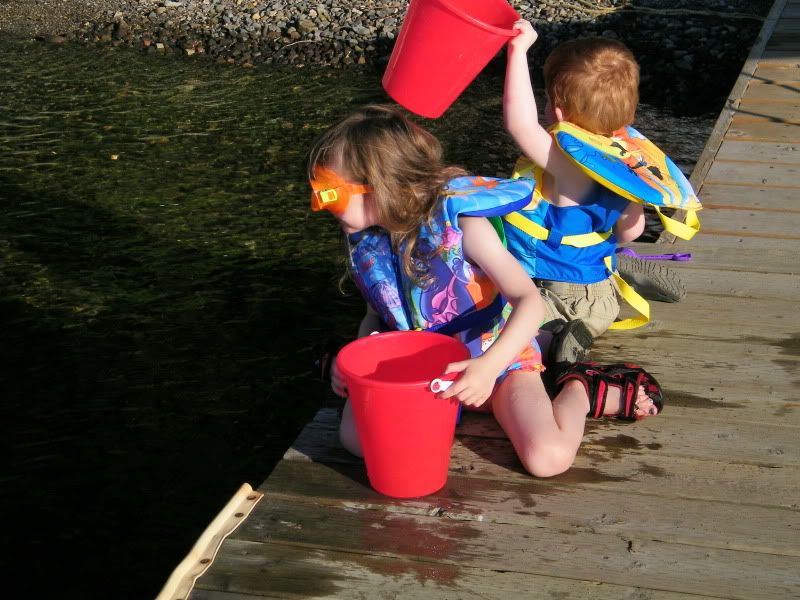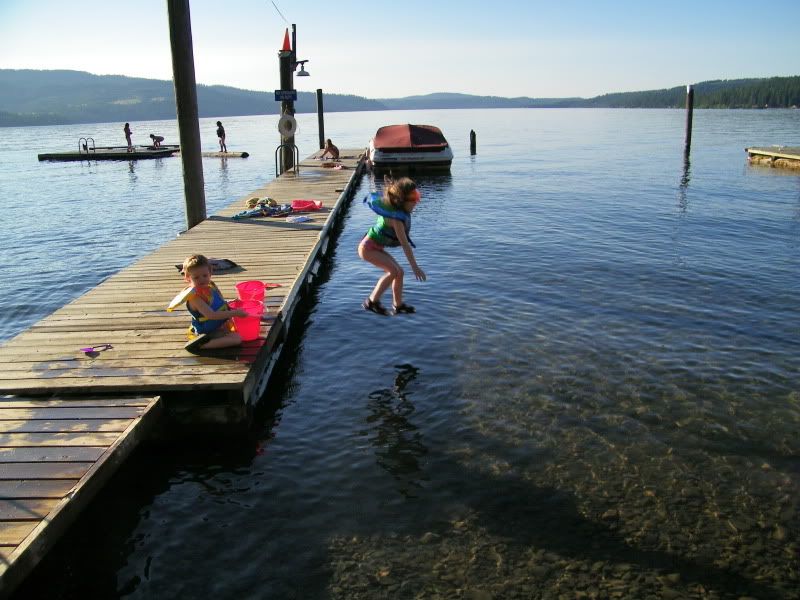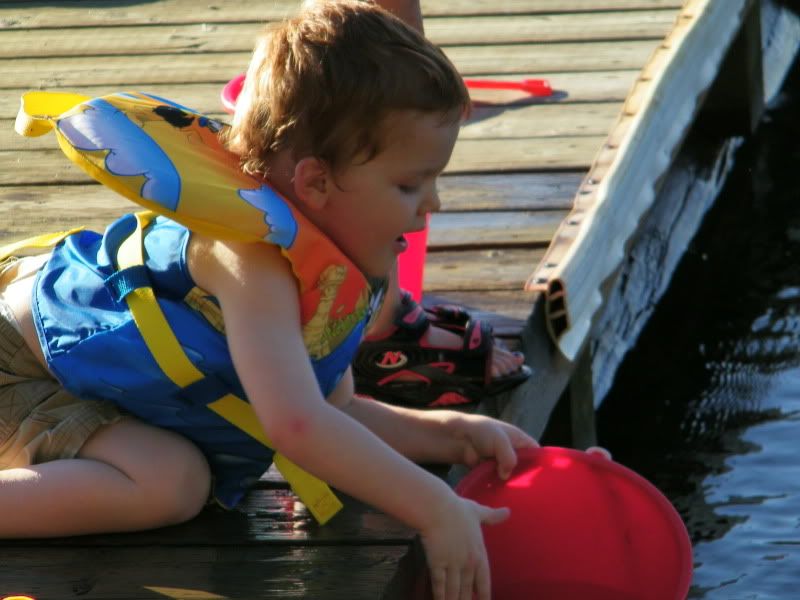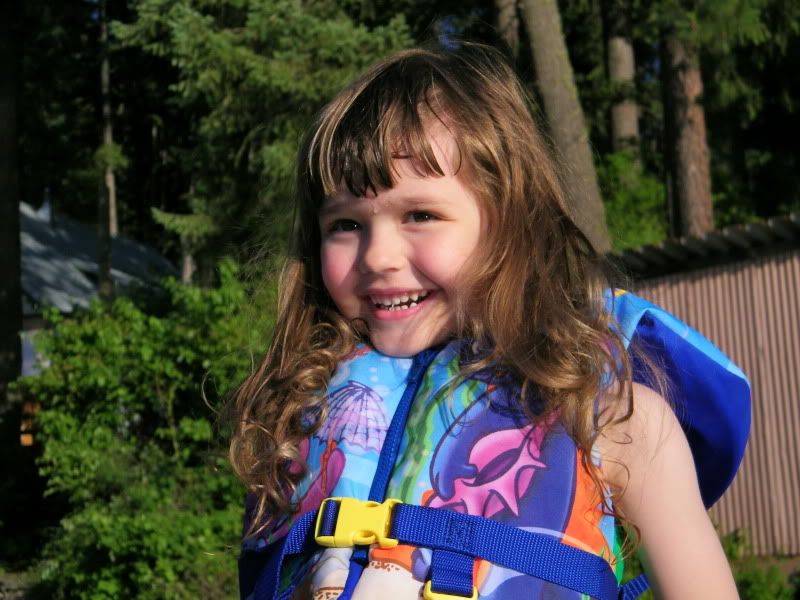 The kids had a blast playing in the lake. We also went into Spokane to go shopping and thus spent our time well occupied until my cousin finished using the cabin. Later in the week we went back there, enjoying the absolute peace and quiet, the woods and lack of a phone or internet. I told myself I could live there forever.
Thursday night after work Hubby joined us; amazingly enough his 1986 Toyota made the trip with only one overheat and a clutch malfunction. We played in the river, built a crackling fire and played cards and puzzles.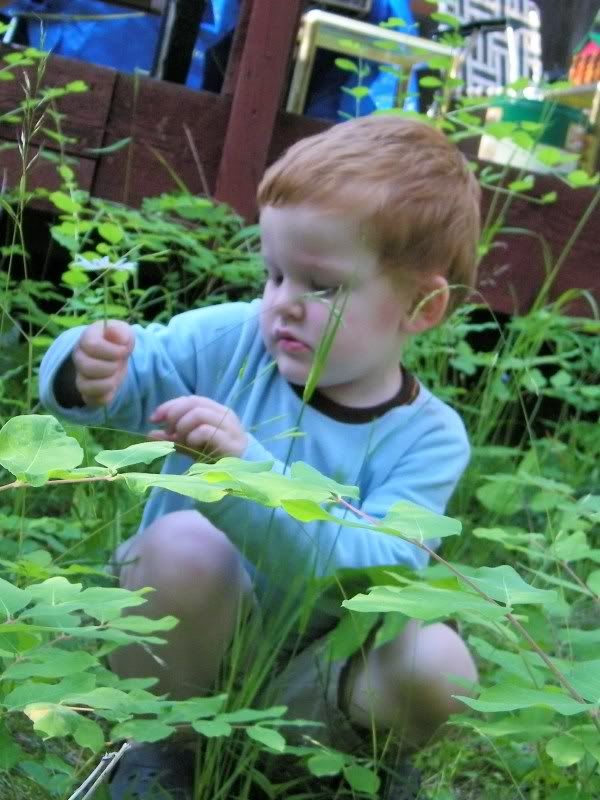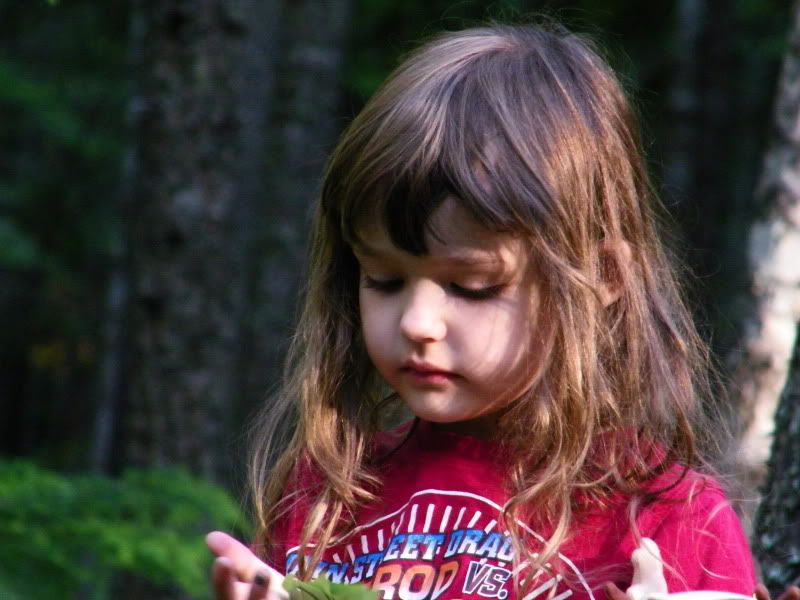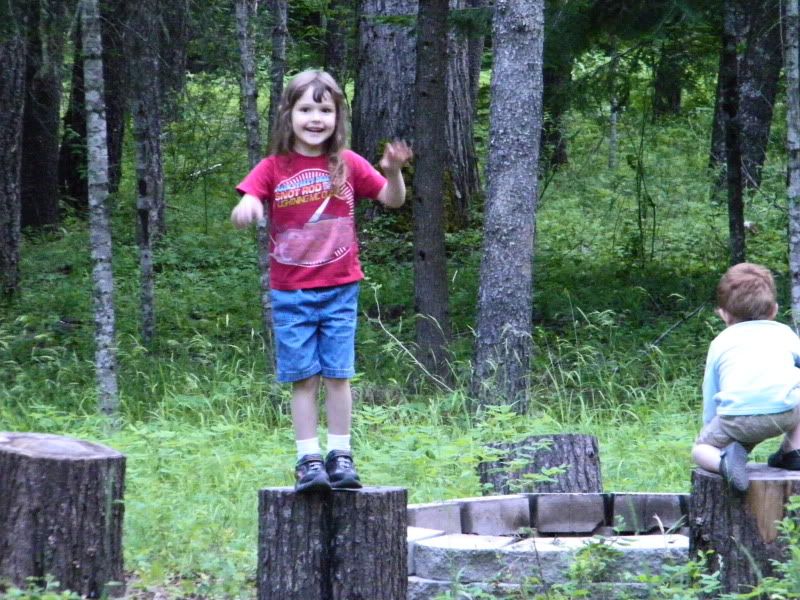 Friday night, however, Mister started wheezing. He's had two asthma attacks before, usually in reaction to wood smoke, so we were in prime territory for a bad asthma attack and I had forgotten to bring his inhaler. Basically, since we were a solid hour from an emergency room and I did not want to risk a midnight asthma attack, we decided to cut our trip short and head for home, even though it was nearing eleven o'clock.
On a Friday night before the Fourth of July, you can bet that both the cops and the drunks were everywhere and we prayed for both safety and for my son who was fussy and wheezing. Both prayers were answered and we made it safely home at 1:30 AM after driving 5 miles under the speed limit the whole way, lit by an almost-full moon.
For a completely unplanned week it turned out surprisingly refreshing to my soul. I love the quiet, the woods and the trees. Hopefully I can return soon this summer, although the cabin has been spoken for by several other family members and I doubt they would look favorably on my crashing their weekends on purpose.