After watching
Sid the Science Kid
, Curly decided she, too, needed a magnifying glass and science journal.
As soon as the
school supplies
came in this weekend, she immediately went on a science treasure hunt, examining bugs, flowers and Fred.
Then she journaled her findings in somewhat abstract pencil renditions using her new notebook.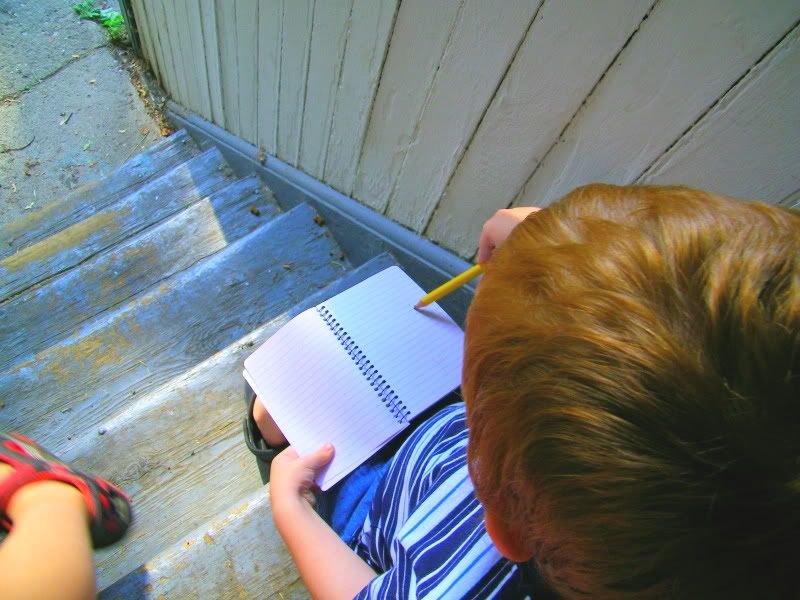 Little Mister, of course, had to be in on the action, although his drawings looked even more indistinct. Since my mom is a scientist and my dad is an inventor and extremely mechanically minded, I wonder if either of my kids will follow in their footsteps. Matt's parents, too, love science; his dad is a farmer and a vet and his mom is a teacher. I hope to encourage this interest in my kids: to explore their world and apply scientific thinking to what they find. If today is any indication, we'll have no trouble.