Yesterday I had a day entirely to myself. Hubby and the Goombas went to Tri-Cities for the day and I got to experience the unusual sensation of taking a whole entire shower without anyone interrupting me (except the dog). I almost didn't know what to do when I got to sit down to the piano and play for as long as I wanted to without having to jump up and wipe something.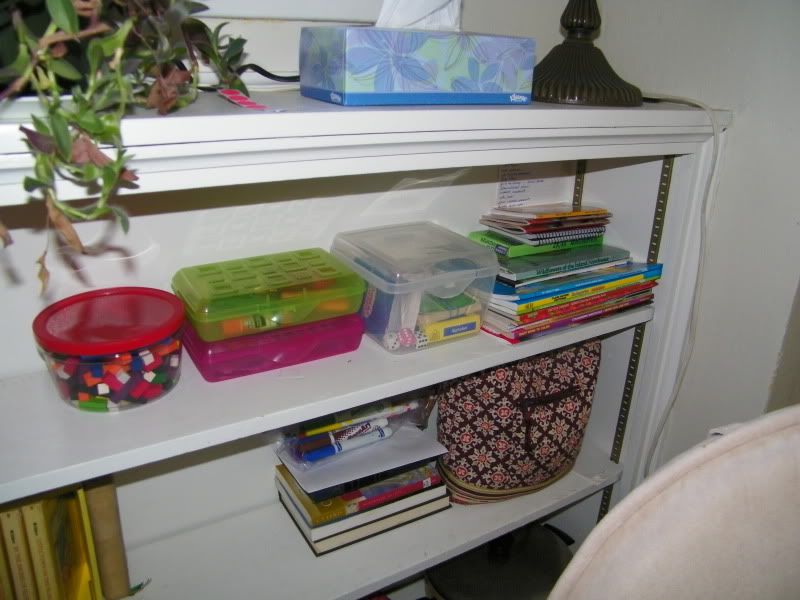 I spent my morning organizing our school supplies for this fall. Both kids seem excited to homeschool; Curly is happily planning on field trips with her best friend, M, and wants to do lots of crafts. Little Mister has big plans for lots of coloring.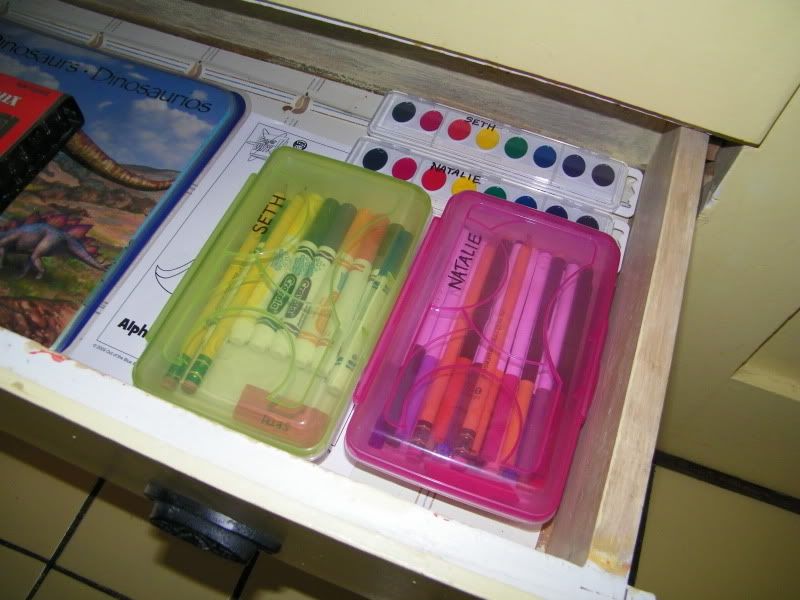 To that end I collected our supplies at home and supplemented with new markers, crayons and watercolors from the store.
I had decided that our drawer, overflowing with used coloring books, wadded paper and dried-up markers needed some help if I was going to retain my sanity as a homeschool mom.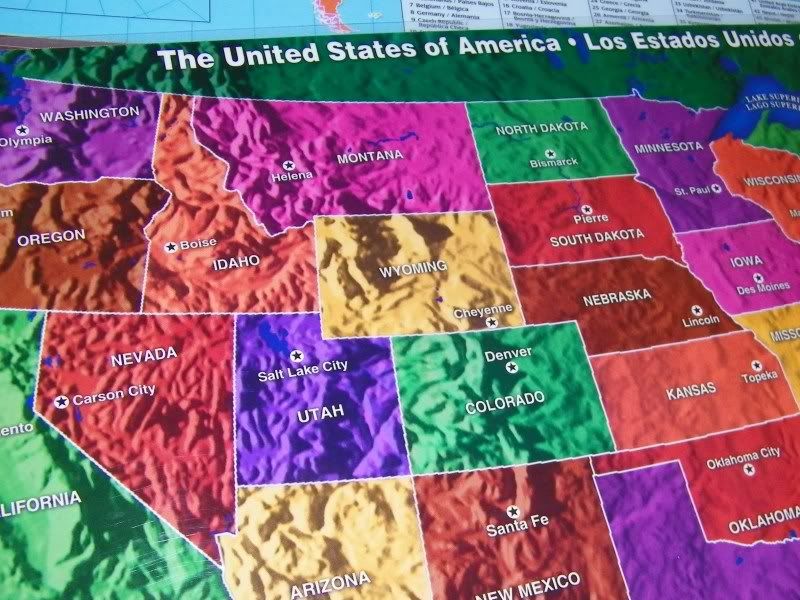 I found these: placemats that the kids can color and that should spark interesting discussion regarding maps and planets. There are some with dinosaurs, shapes and handwriting.
Anything that saves paper and can be reusable is a plus in my book.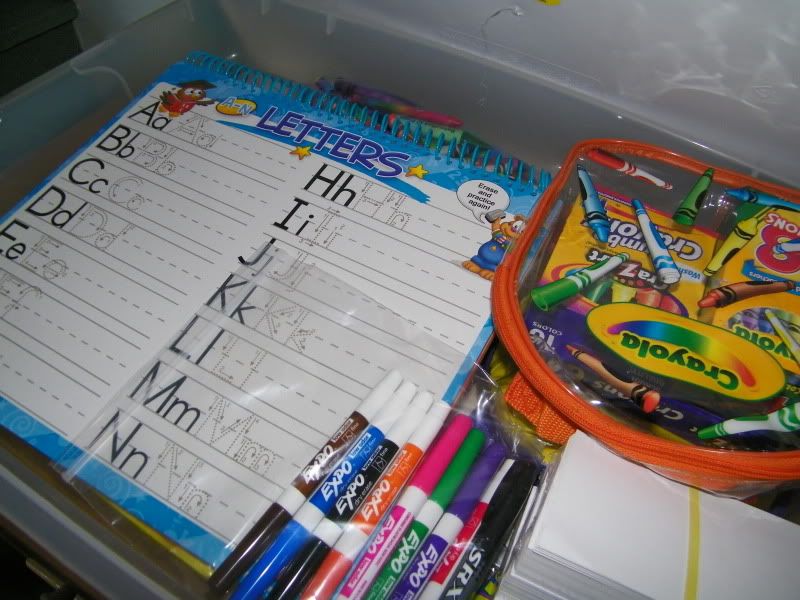 For instance, this handwriting board uses dry erase markers. Since they tend to stain hands and clothing, Little Mister is banned from using them, much to his vocal chagrin.
I filled our craft box with play dough, craft sticks, beads, construction paper and old crayons to melt into candles. I also collected glue sticks, scissors, pencils and erasers. Even Little Mister has become adept enough at using scissors to leave tiny triangles of paper all over the floor, snipped from the ragged edges of his coloring papers.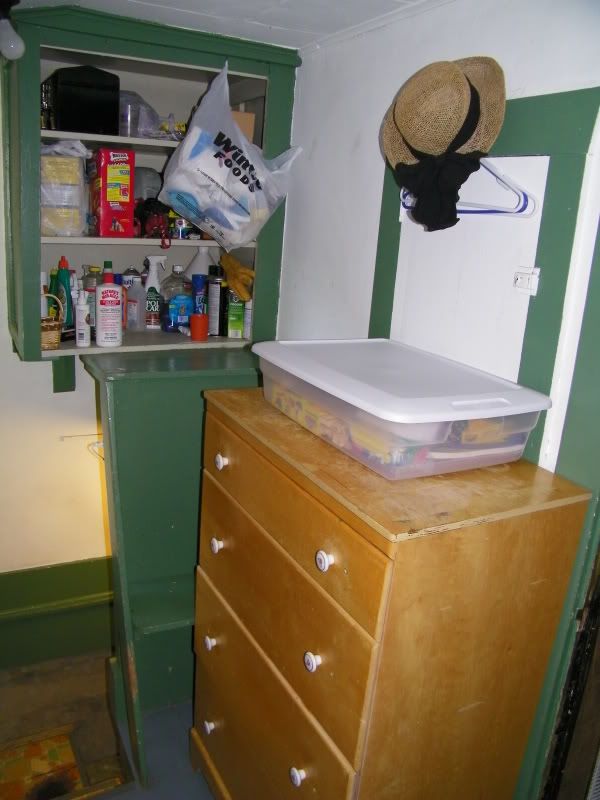 Our back porch has never looked better and having a home for my homeschool supplies makes me happy. I couldn't wait yesterday for my family to get home so I could show them.