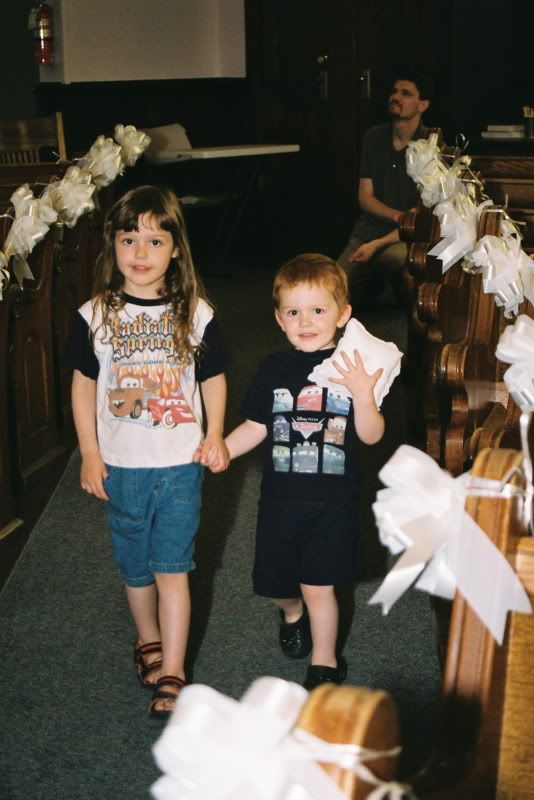 "Now hold my hand, Little Mister, and walk this way." "O-tay."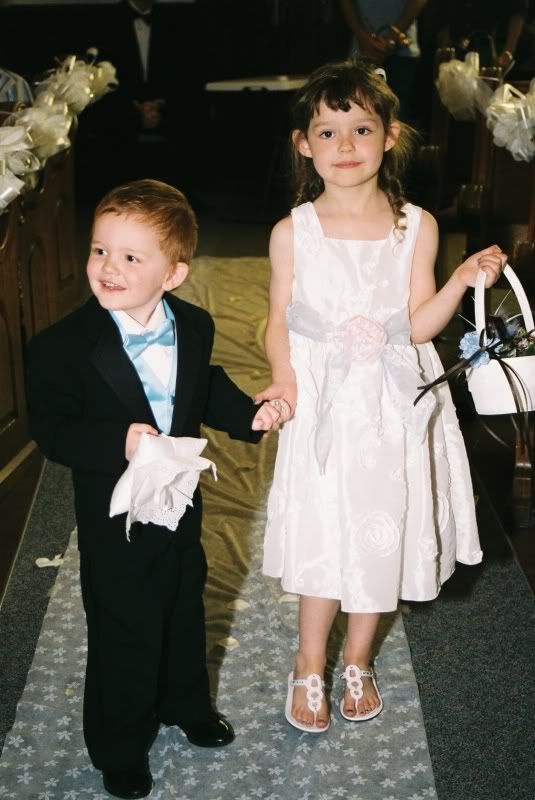 Tiny Tux and Little White Dress.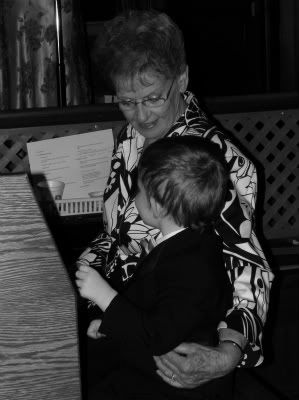 Little Mister flirts with the organist while waiting for the service to begin.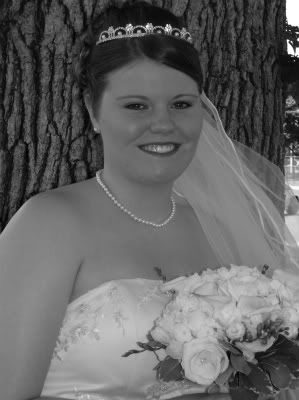 My beautiful baby sister... a bride.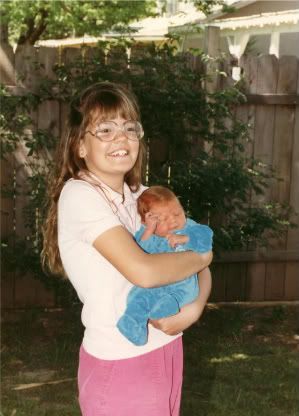 It was yesterday at about 3:00 PM that she was like this.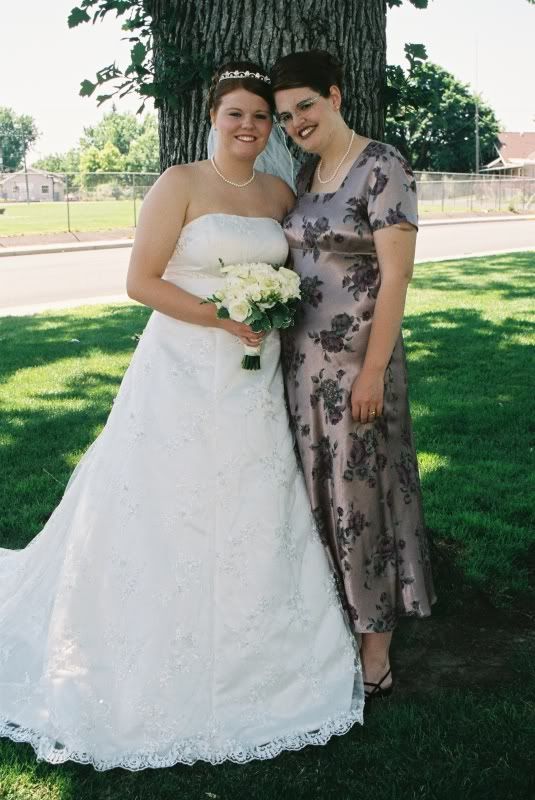 Now she is like this! When did that happen?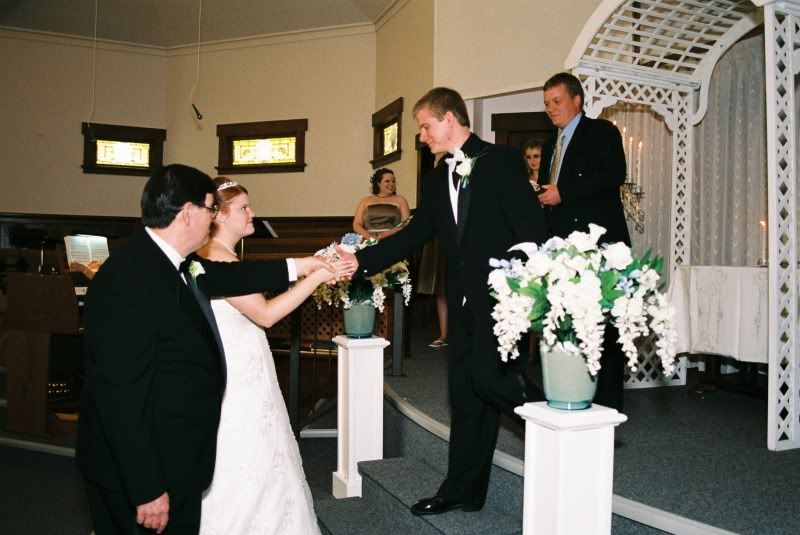 Our dad gave her away, just like he did for me six and a half years ago. He lost two daughters and gained two cupboard-raiding sons.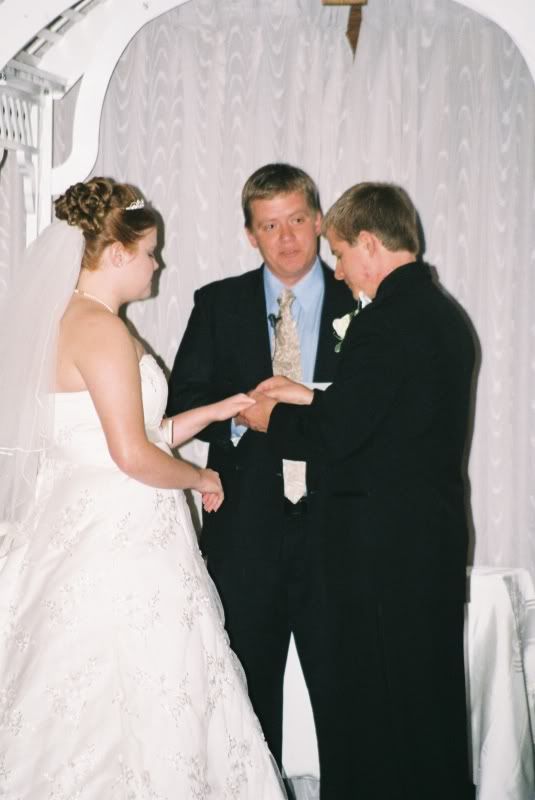 It's handy to have a pastor for a brother, at least that's what the groom thought.
Also handy to have a beautiful wife around. Lots of good things there...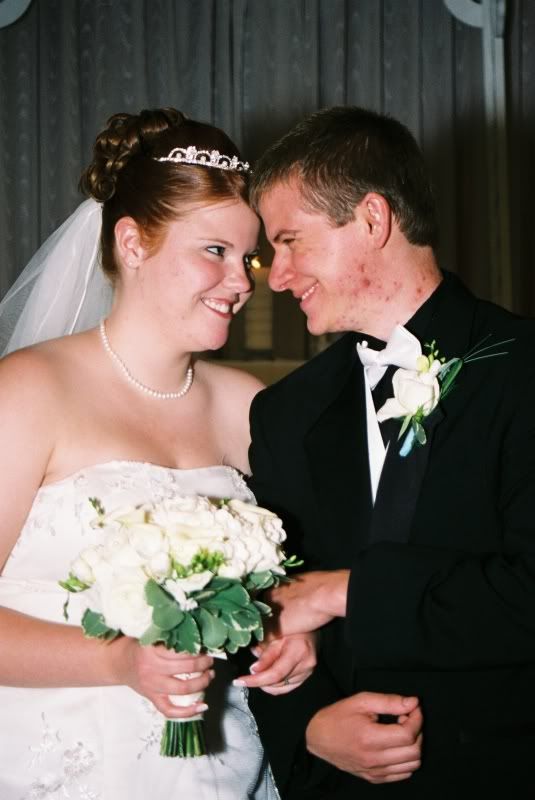 Yeah, I think they like each other.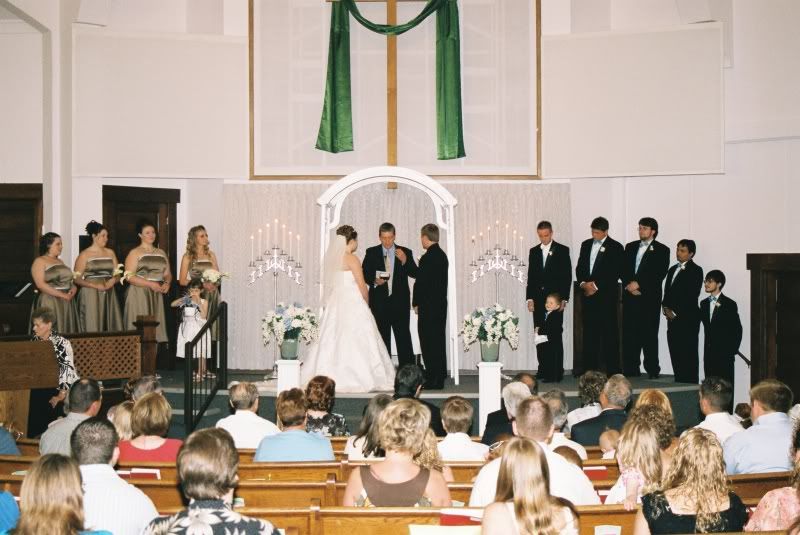 My sis was smart. She kept the service short and sweet. Just the essentials ma'am.
We managed to weasel our way into the programme.
I think I've mentioned before how difficult it is to get Hubby to look like he enjoys having his picture taken. I think it's part of his religion...some sort of Way of Photo Grumpiness.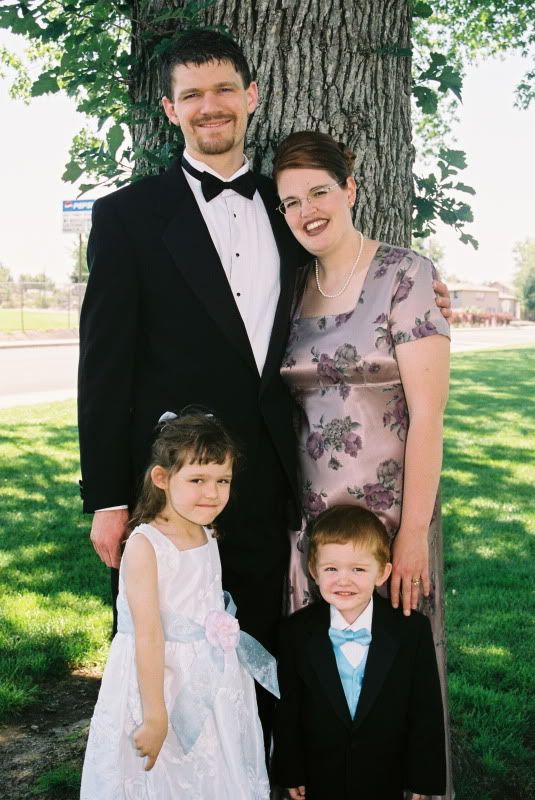 Looks like his progeny are following in The Way.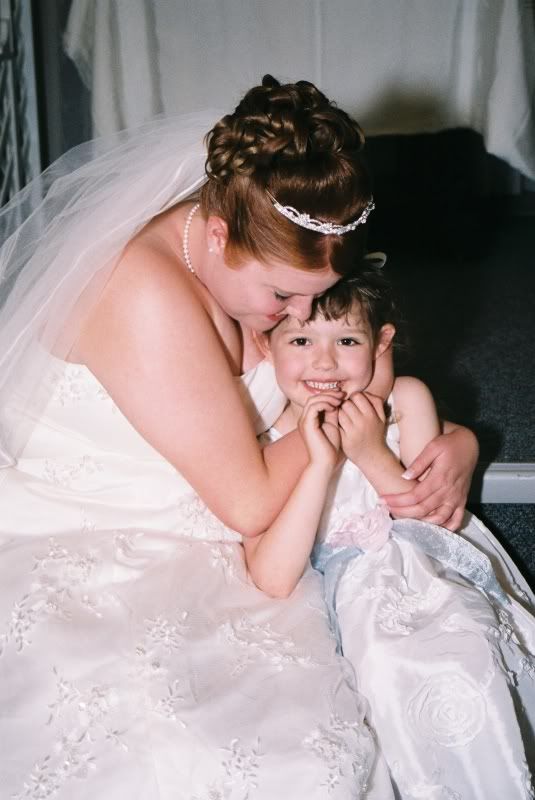 My sister has a million more pictures of her and her friends and her cake and her flowers and her guests. But this is my blog.
So I'm going to post these instead.