I'm kind of a nerd. Actually I like being nerdy because it keeps me busy. For example, today after I took the kids to the music store to get Little Mister a pair of drumsticks and found out that a real child's-sized drum set costs $300 (faint), I decided it would be cheaper, nerdier and tons more fun to make one myself.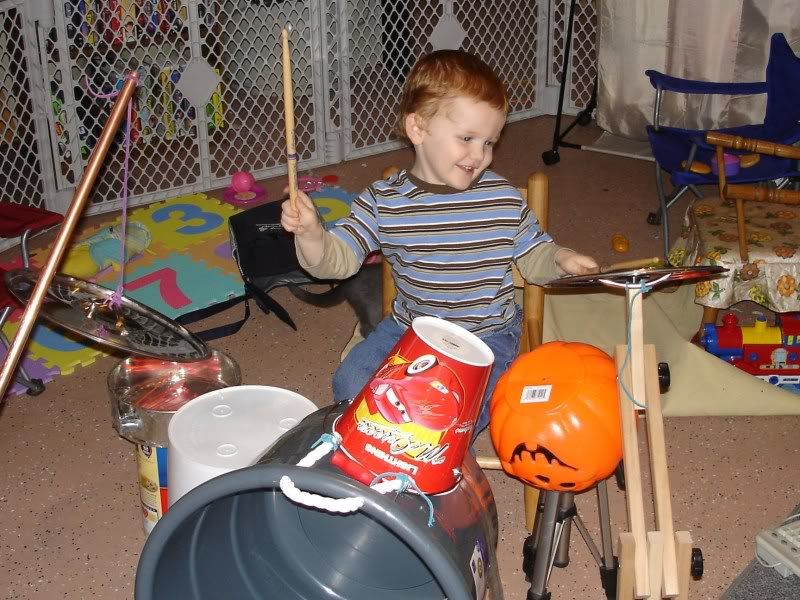 Okay, so it's not exactly ready for Ringo Starr or anything, but for a two-year-old, it works quite nicely, thank you.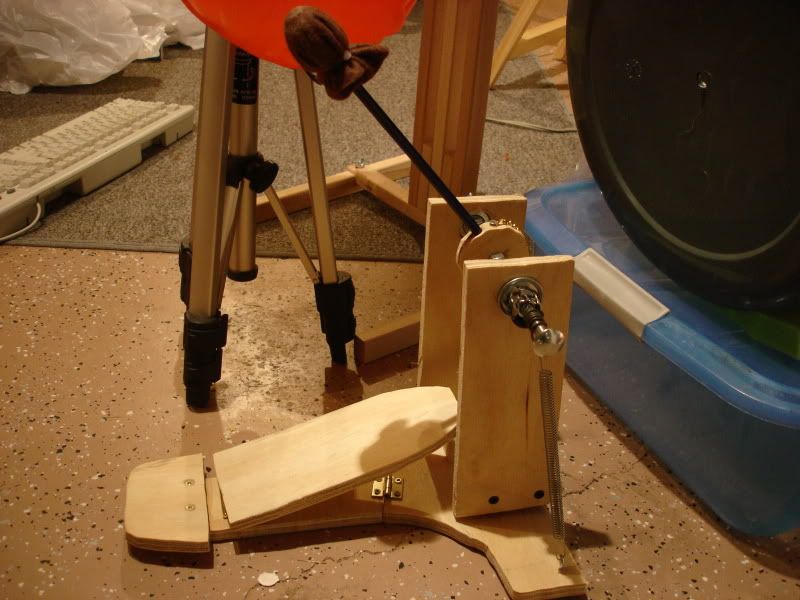 And this, my pride and joy, is a real, working bass drum pedal. It took me all afternoon to make it and I'm sure it puts me one level higher in the nerd hall of fame than I have ever have achieved before.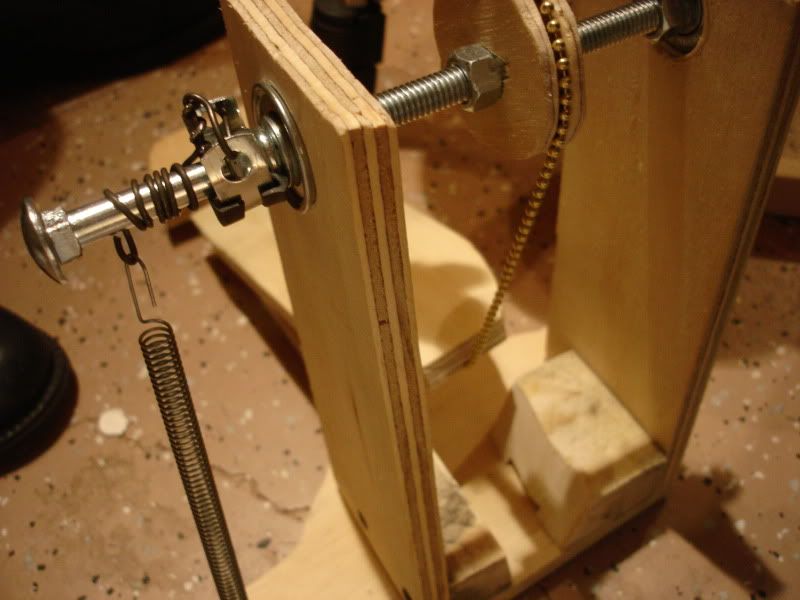 The employees at the building supply store didn't know what to think of the laundry list of junk I needed today: bearings and chains and springs and bolts and nuts with silicone in them.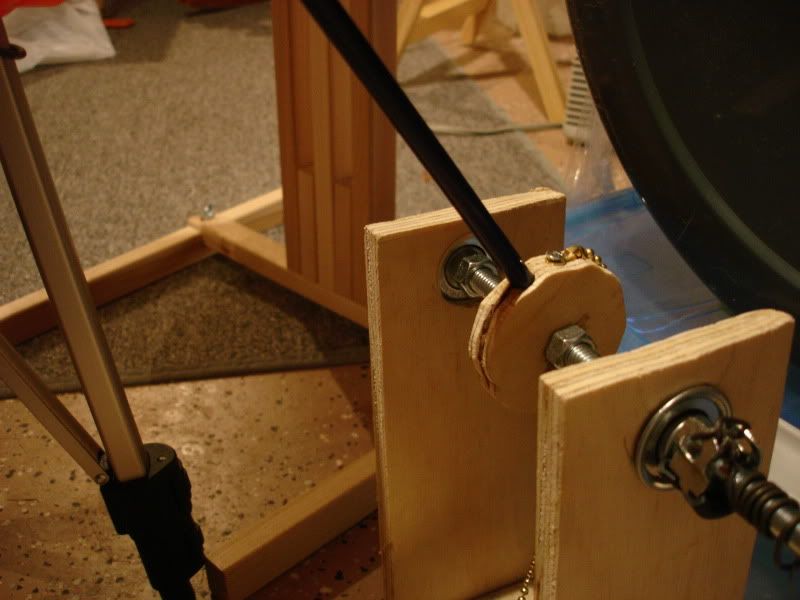 Then I came home and cut the rest of the parts out of scrap wood and there you go. Nerd heaven. I can hear you saying now, "Only Erin would make a working drum pedal out of scraps of wood." Uhm, yep. (Theatrical bow).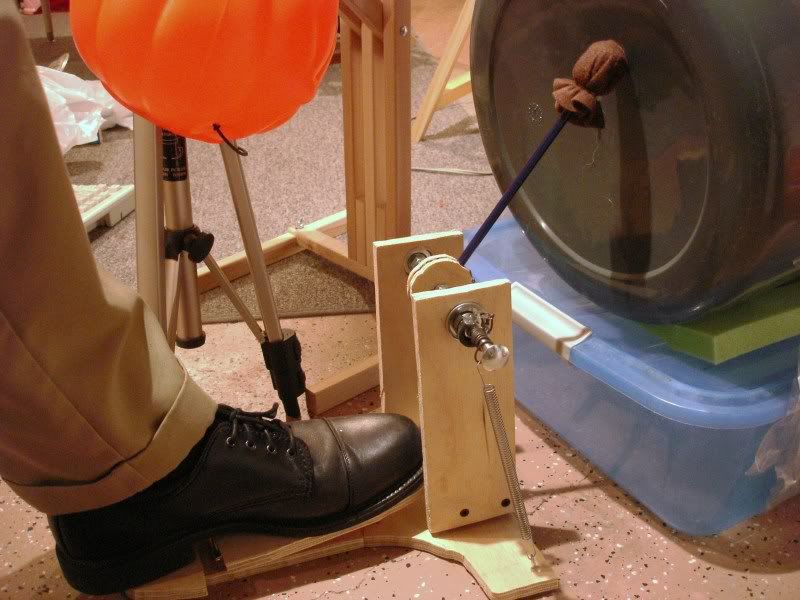 Too bad the bass drum is made out of a plastic laundry tub. I fantasized about Sonotube and real skin drum heads, but I think even I have a limit.
My little drummer-boy wasn't complaining when he and Daddy tried it out this evening.