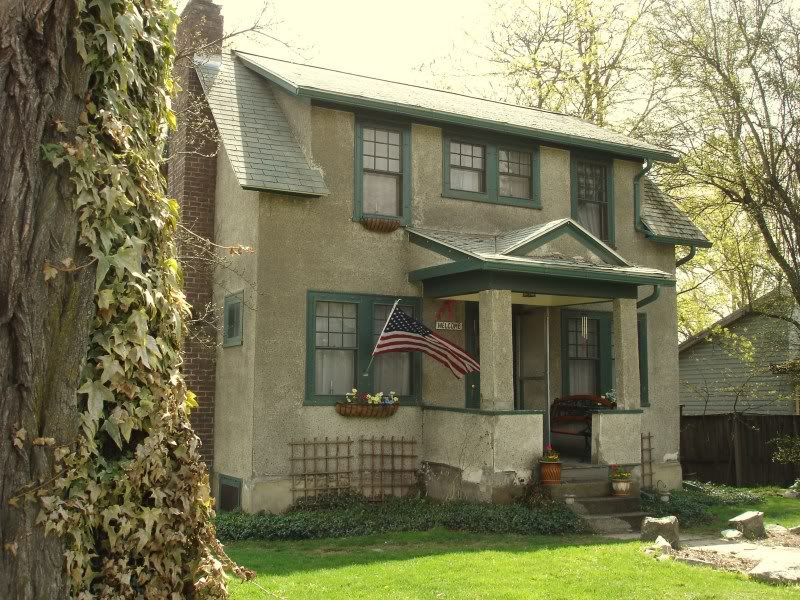 Since the Renaissance Faire will be right across the street this weekend, I decided to make sure the house looked as cute as possible for all the people parking and walking in front of it. I meant to do this stuff anyway, it just seemed like the Faire was a good deadline.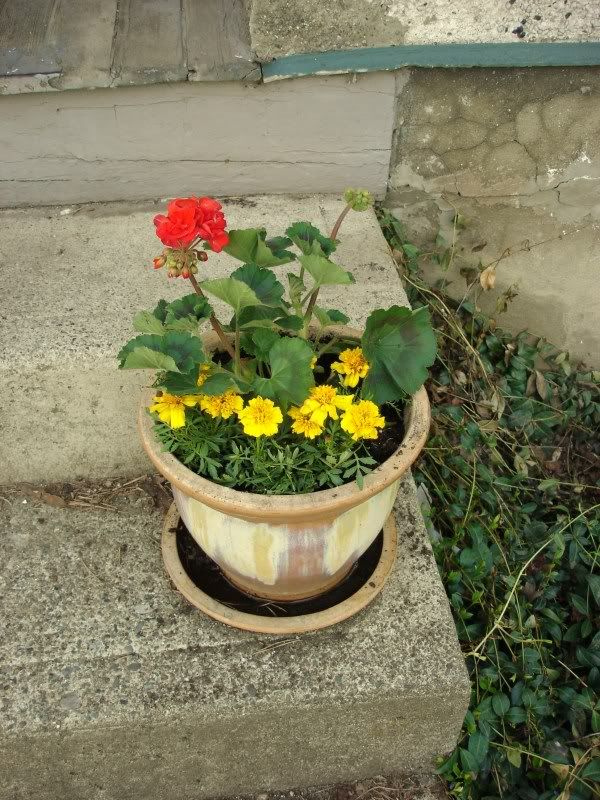 I've had flowers to plant for a week and they began drying out while waiting for me. At last I got them put in yesterday, "helped" as usual by two children who each asked about 687 questions each about flowers, dirt, shovels, watering and the like.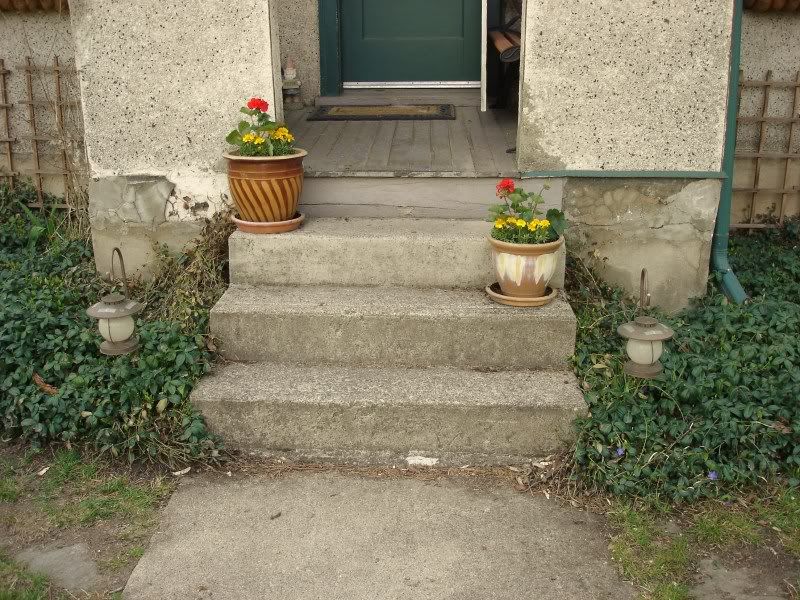 Once I got both pots planted, I moved two of the little solar garden lights to the front steps. The previous owners of our house left these; I think they are darling!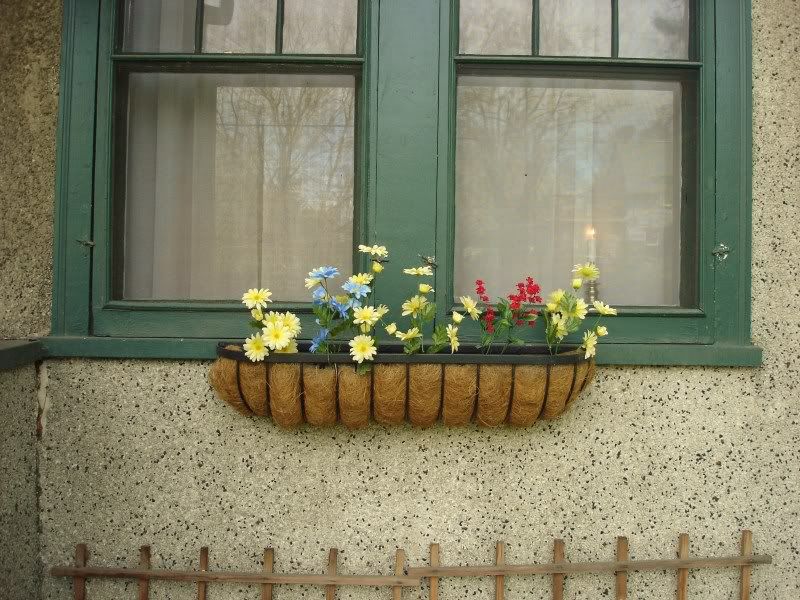 As usual the window boxes needed new spring flowers and as usual I got silks. I have to admit it was price that dictated my taste on these particular varieties; they cost only $1 per bunch at Michael's.
Here's my new baby this year, a red climbing rose bush, set against the east side of the house. In a few years, the bare east wall will be covered with roses and Dad can caution me that they're going to ruin the siding.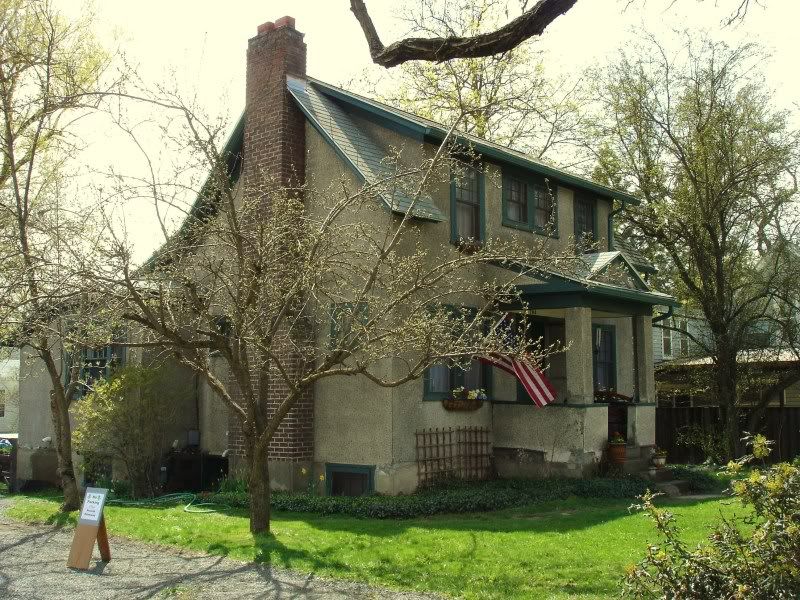 Hubby mowed the lawn so we're all tidy and ready for the Faire!
Just as a precautionary measure, I made a no-parking sign for the driveway. We have friends coming over tonight to play games and I don't want them to have to park six blocks away.