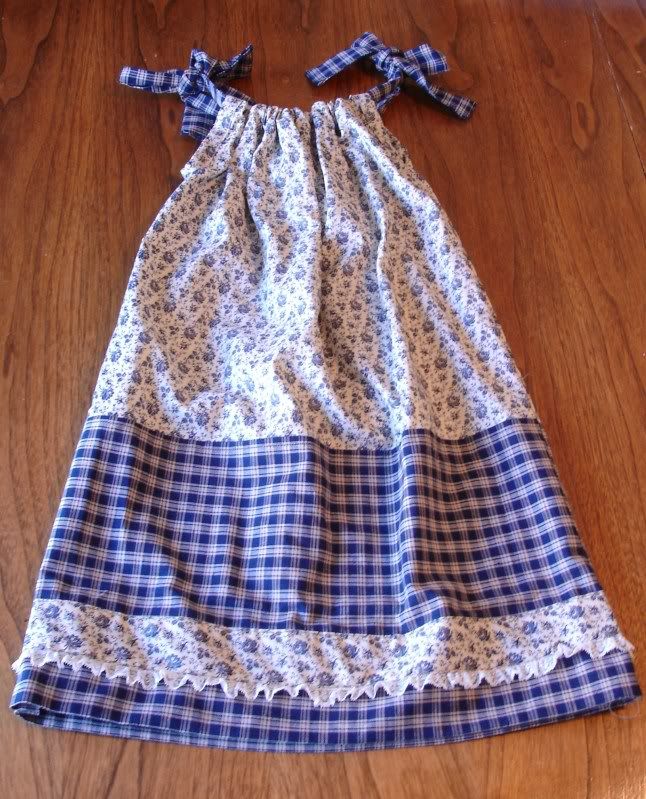 Pillowcase Dresses seem to be all the rage for little girls in my corner of the world. I see them selling at Wheatberry's and the Farmer's Market; I'm sure Etsy is full of them. Curly's friend M was wearing one at church the other day and that's what finally convinced me that Curly also needed one.
To try out my new sewing room the other night, I went ahead and made a pillowcase dress for her. Since I didn't have any old pillowcases I wanted to sacrifice, I dug through my fabric stash and first made a cute pillowcase out of some leftover fabric, then made the dress out of that! I was able to make the shoulder bows to match, whereas a real pillowcase dress usually uses wide grosgrain ribbon.
The fun thing about a pillowcase dress is that they are so ridiculously easy to make. You simply cut open the closed end of a decorative pillowcase, and slit the sides down a few inches. Then you fold over the seam an inch or so to make a place to thread the ribbon through. Fold over and finish the bit under the arms and there you go! A soft little summer sundress with cute bows on the shoulders!