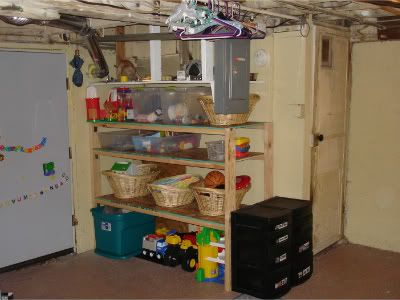 Those who know me know how much I love to build things. As a child Legos were my favorite toy for years. In seventh grade I took wood shop, one of only six girls in the class. If I were given ten thousand dollars to spend only on myself, I wouldn't buy a diamond, I get a fully stocked wood shop, complete with a table saw, band saw, drill press and any other power tool my heart desires. Every Saturday, my dad and I would watch the New Yankee Workshop and drool over all the new tool that "Normie" used.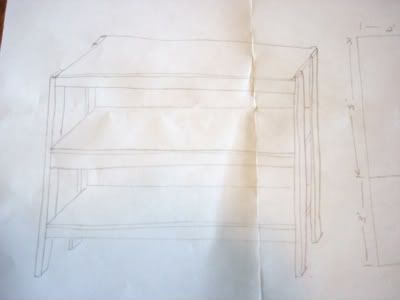 Today's project, driven by necessity, involved making some storage shelves for the basement. Until now, the kids' toys have been stored in baskets along the wall or scattered around the room, underfoot everywhere. One corner behind the back door seemed like a good spot, so I measured and sketched out a workable plan.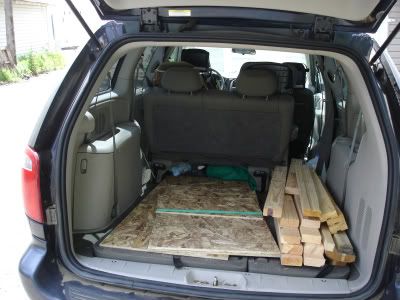 Taking two kids to the lumberyard is something like herding cats, but we managed it. The kids were fascinated by the big, round bins of bulk screws and the scale on which to weigh them. I had the guys at the yard cut my lumber down to the correct sizes since I don't have the tools at home to do it.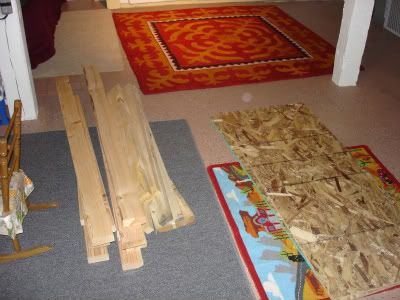 On his lunch break, Hubby helped me hold the pieces while I screwed on brackets and set them together. Then when he had to go back to work, I finished the shelves and anchored them to the wall, setting the toys in their places.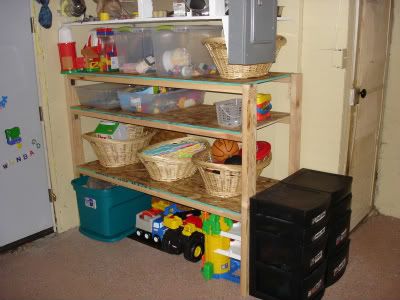 Lumber seems cheap right now. I was surprised that the materials for this shelving unit only cost $30. I suppose I could take the time to paint it, but I happen to like the color and smell of fresh wood.