Several things have prevented us from having a successful bike ride prior to last night. Our helmets were lost in the depths of the basement. Little Mister's legs were too short to reach the pedals. Curly Miss didn't know how to steer.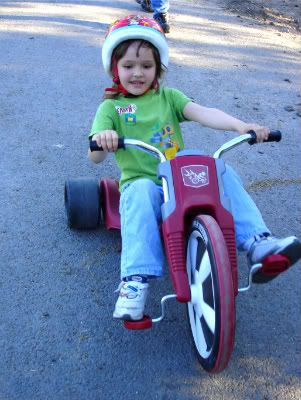 So we found the helmets. Cleaning out the basement has its advantages.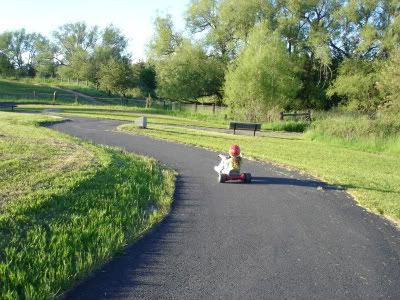 Curly Miss figured out how to steer. "Am I as fast as Lightning McQueen, Mommy?"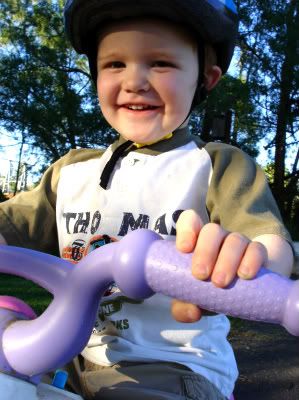 Little Mister's legs were still too short to reach the pedals but in the long run it turned out not to matter that much.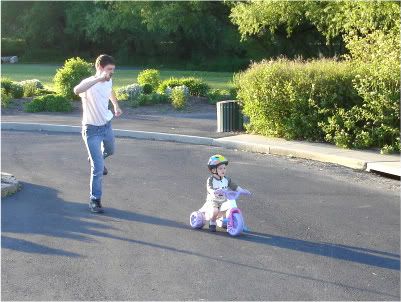 It's even possible to race Daddy and win, as long as Daddy runs in dramatic slow motion.
Riding bikes is such hard work, it makes kids thirsty. Soon, my son, you will master the art of the drinking fountain.
The pit stop also included throwing sticks in Paradise Creek, overloaded with skanky spring gook. For some reason my kids found the skanky spring gook fascinating rather than off-putting.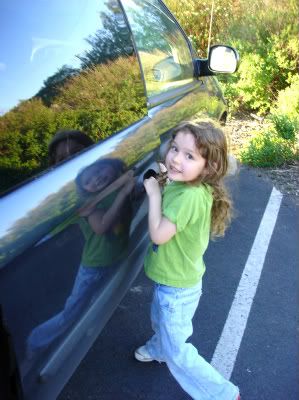 "I had a really, really, really fun time, Mommy. Can we do this again?"