The other day I watched an episode of "18 Kids And Counting" online, a popular cable TV show about the Duggar family. I enjoyed the show and as I watched, something jumped out at me. All of their clothes are stored in a single room next to the laundry. They never have to haul baskets and baskets of clean laundry to the bedrooms to put it away.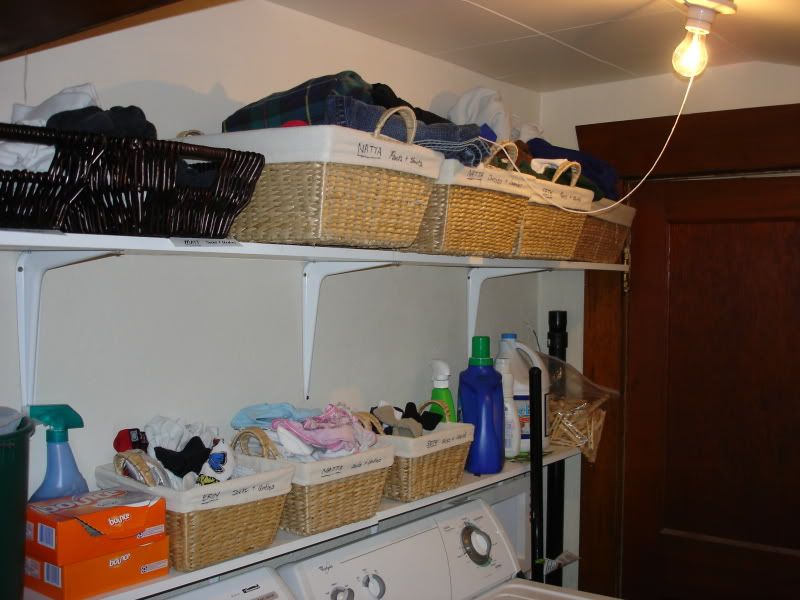 This struck me as hugely efficient. Although I have far fewer children, it still seems I could never keep up on putting the clean laundry away. I had my sorting system in place already and that did help, but it seemed things just stayed in the baskets and I always felt guilty that I never got the laundry put away.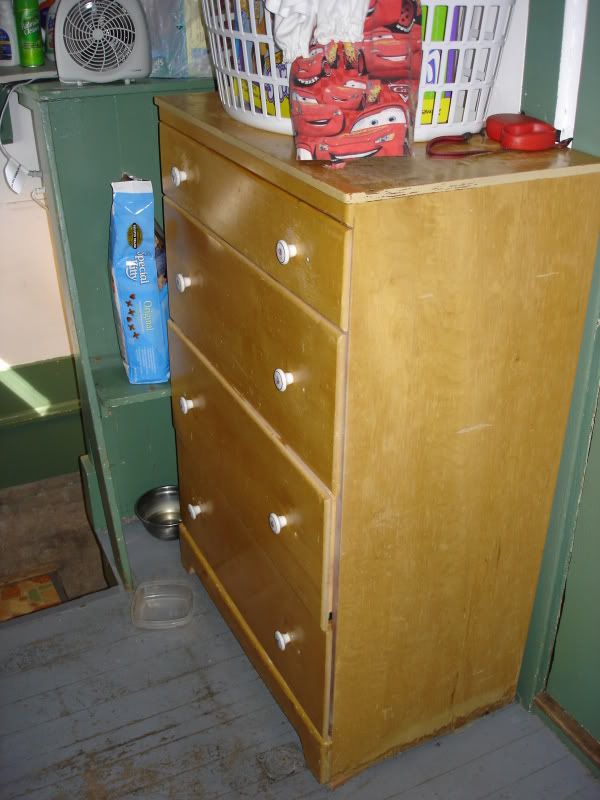 With Hubby's blessing, I decided to experiment. Perhaps a modified Duggar system would work for us too. We didn't have enough room to store all of our clothes in the laundry area, but our everyday clothes could live there. We usually rotate through just a small number of outfits through the course of a week and the other stuff could still live upstairs. At first I could not decide if I was motivated by sheer laziness or my my ongoing fascination with finding the most interesting and efficient way of doing something. Then I figured it didn't really matter!
Since the laundry room is just off the bathroom, this idea seems to work great! For just over a week, we simply get clean clothes out of the laundry area where they are all sorted and put away. Our dirties go immediately into the washer again. I can't believe how streamlined it is and how much work it saves. Of course the extra clothes upstairs still get rotated in and out on a regular basis, but putting away a few church shirts seems far less than putting away big baskets of clean laundry every few days.
When I stop to think about it, I wonder why everyone doesn't do laundry this way. What historical precedent dictated that clothes must be stored in dressers in a person's bedroom? I have a feeling it goes back to an era where the maid did the washing. Doing it a new way feels strange at first but it is so convenient that I have a feeling after a while it will be so normal I will never even think about it.