Easter crept up on me this year, surprising me. Somehow, I didn't expect it to be so soon, what with all of the waiting for our adopted baby and keeping up with two busy preschoolers. But here it is and finally we did a few things to make it a special celebration.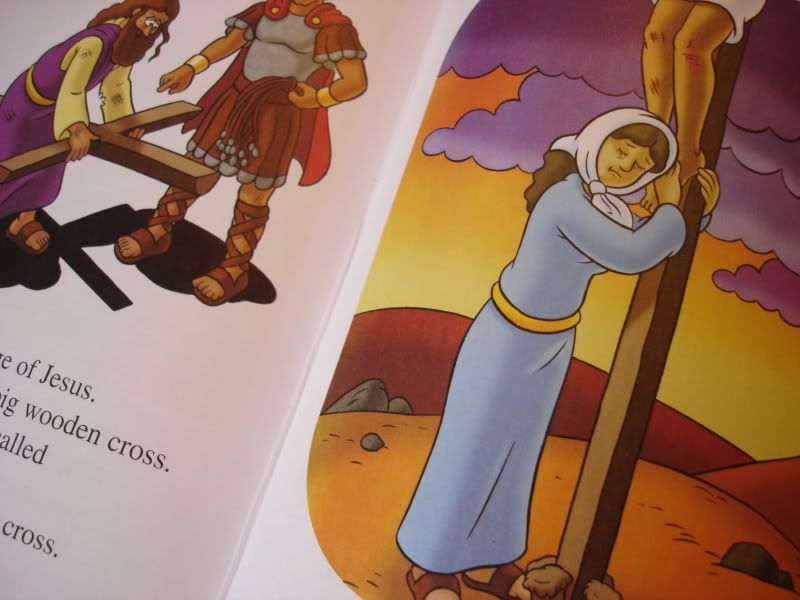 This week I read the story of the Crucifixion and Resurrection out of their little cartoon Bible. They still aren't old enough to have a really in-depth conversation about it, but I tried to put a little of it into their level of language. We talked about how the bad things we do cause pain and unhappiness and how Jesus died to take that pain for us. Then He came back to life again three days later.
Curly has already asked Jesus to live in her heart and she was trying to figure out how exactly that works so we discussed the Holy Spirit too. She was surprisingly accepting of the whole thing; I think the "mysteries withheld from the wise but revealed unto babes" was at work here.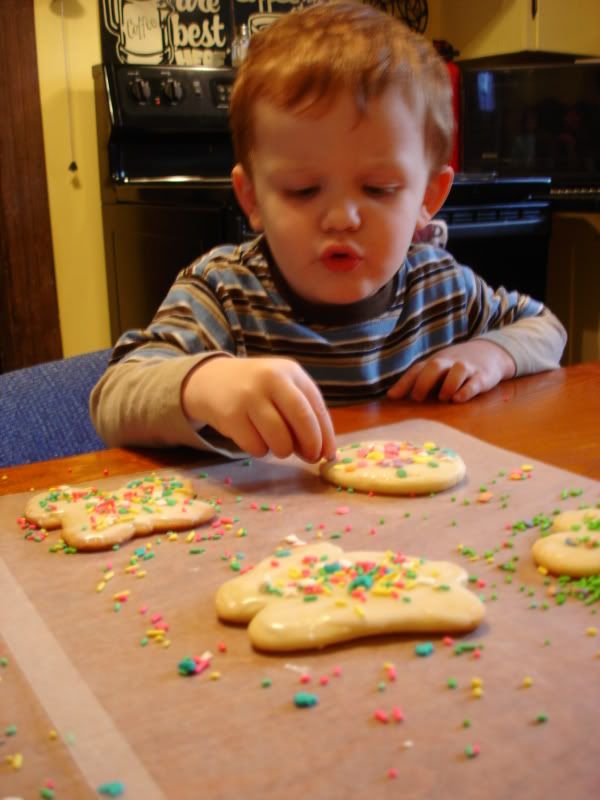 The next activity of importance was baking Easter cookies with Daddy. Last night he mixed up a batch of home-made sugar cookie dough and the kids helped roll it out, use the cookie cutters and of course put the sprinkles on!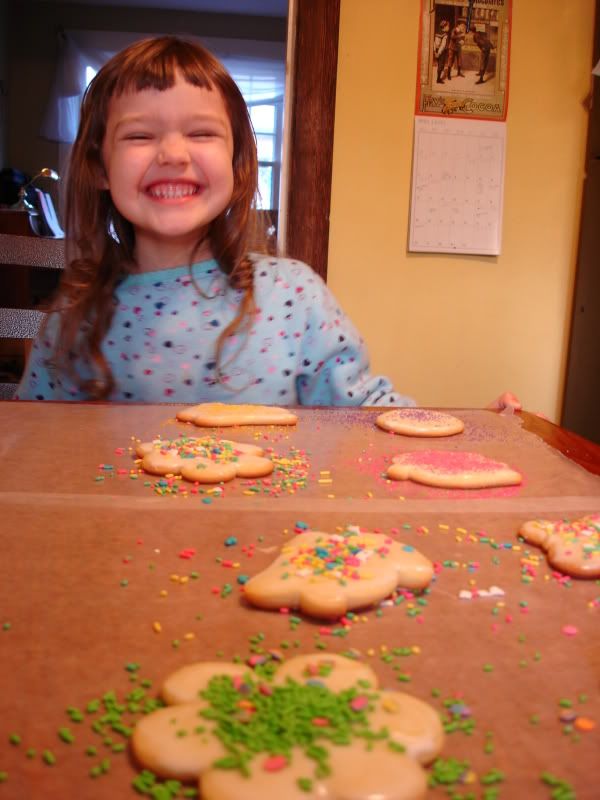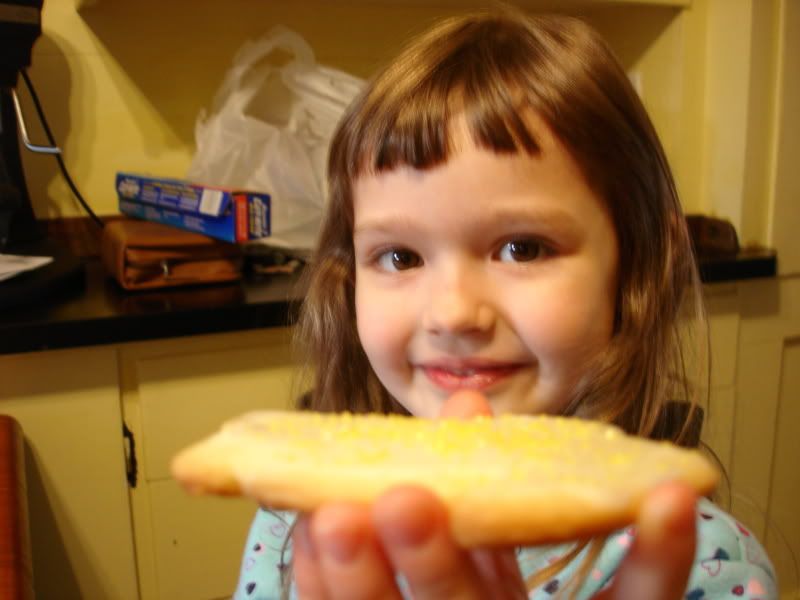 Of course, dyeing Easter eggs is always great fun. The kids eagerly dipped eggs in the cups and exclaimed over the pretty colors. Sticking the stickers on the eggs also made for lots of eager smiles.