Hubby and I have been working a lot lately on mending fences.
Today, the first balmy Saturday of Spring, we worked on the actual back yard fence. Piper, my intrepid Pomeranian, is an absolute Houdini and pokes her way through almost any fence, running out into the street to chase cars, yapping her head off, or digging delightfully into the compost pile to unearth treasures from a winter's worth of discarded kitchen scraps.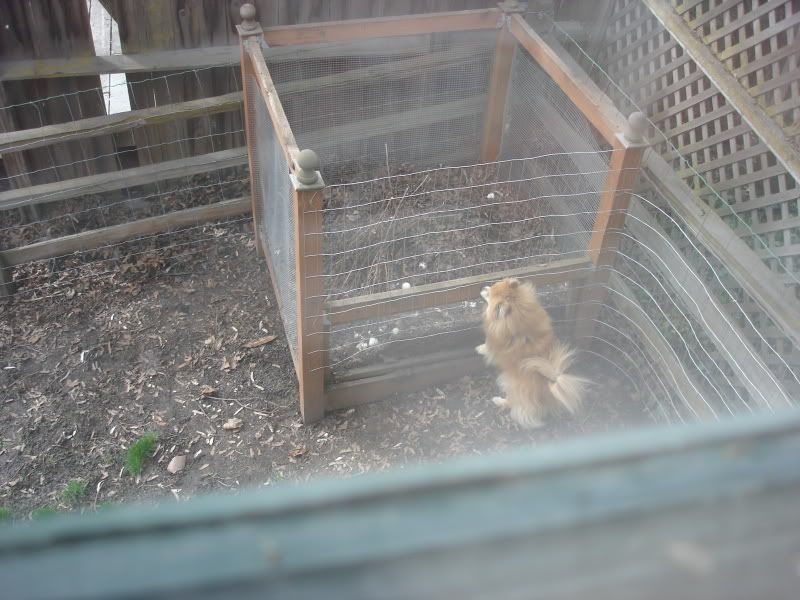 We're also doing the Love Dare. Day 6.
For those of you who have watched
Fireproof
, this is a forty-day marriage building exercise where you're "dared" each day to show love to your spouse better.
Normally we don't go in for this kind of thing but when our church passed around a clipboard a couple of weeks ago we signed up. I think it might have been the offer of a free book.
So we have been reading this book on a daily basis and discovering interesting things about ourselves and one another such as: we have a lot more collaborative enjoyment in making fun of the complimentary "Fireproof" bumper sticker that was included in the book than we do in buying each other little gifts or IMming one another, which we do anyway, probably too much.
The fact that so far the dares are things we do anyway is pretty encouraging to me. We've had out marital ups and downs, being two imperfect people attempting to peacefully co-exist, make life-altering decisions from time to time and raise offspring together. But for the most part we have done surprisingly well, given my intense personality and Hubby's various quirks.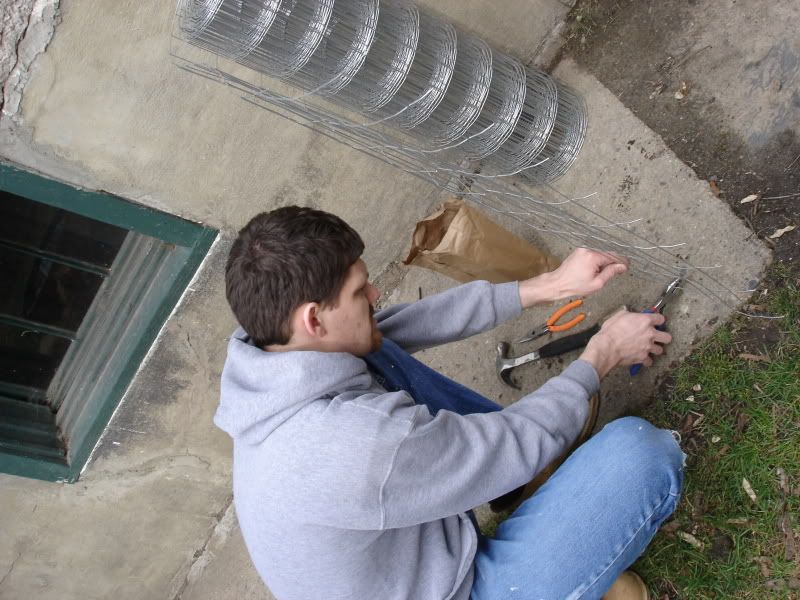 If I was writing a Love Dare book I would definitely include working together. The time spent in company with one another and the shared sense of purpose both give us the most positive interactions of any we experience.
So today I guess you could say (at the risk of sounding oh-so-trite) we were mending fences in more ways than one. Buh-Dum-Ching!