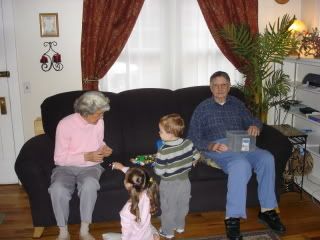 Grandpa Nave and Grandma Doh play with the little people while Hubby and I cook.
Papa approves. My sister, meanwhile, shows off her best side.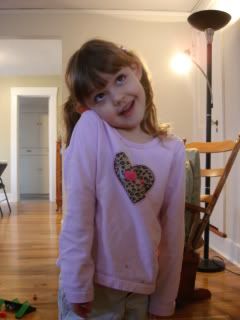 Too bad my kids are so shy, quiet and never ham it up for the camera. Such a shame.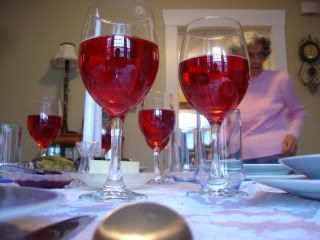 Still Life With Cranberry Juice (and Grandma Doh)
Still Life With Cranberry Juice (without Grandma Doh)
Wait a minute!
That was trippy....
Let's see that again.
wait for it....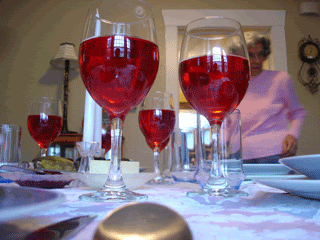 Look at that! I can make her come and go at will... *insert Twilight Zone theme song here*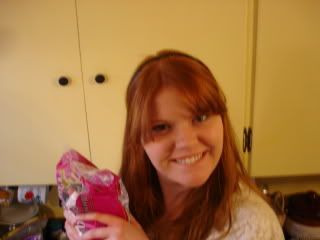 OK, OK, I was kidding about the best side. Here's the real deal. Note: every serious portait should include a bag of marshmallows.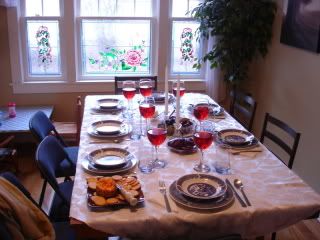 My willow ware.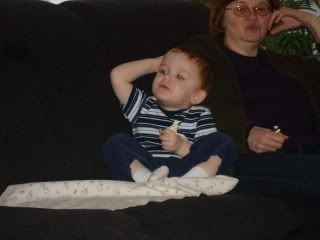 Little Mister chillin' with Mawmaw.