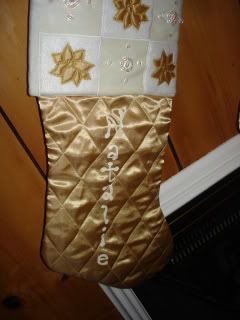 A few years ago I found these darling stockings on sale after Christmas and picked up a bunch. Then they got lost in one of the last three moves and I did not see them again for some time. Well, a few months ago they resurfaced. I painted names on them and hung them up today!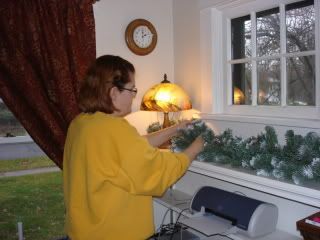 Yours truly attempting to coerce a string of lights that was only half working to light up.
Success! Here's our lovely Scotch Pine that fills our living room with spicy tree-scent. I need a tree-skirt.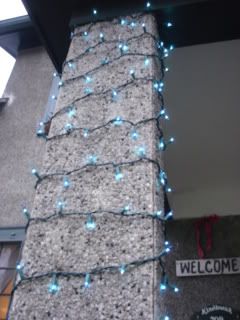 Hubby is in charge of outdoor lights this year. He chose blue and has the front pillars done so far.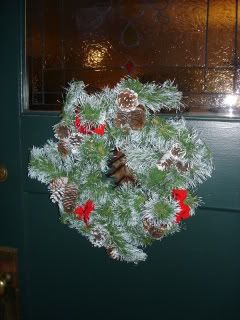 Another frugal find: a wreath from Goodwill that set me back a whopping $0.99. I won't tell you how much we paid for the tree. I'm trying not to think about it. I'll just bask in my frugal wreath purchase instead.
******************
Later...
The kids help get the lights out, ready to put on the tree which has a new skirt. Much more modest.
Putting the finishing touches on our beautiful tree!