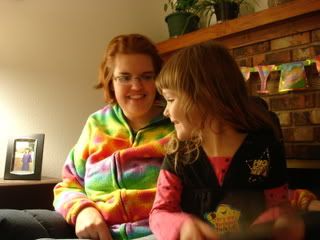 I actually got out from behind the camera and helped Curly open presents.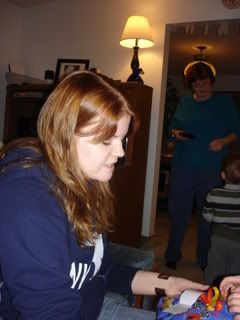 Auntie still loves opening presents too!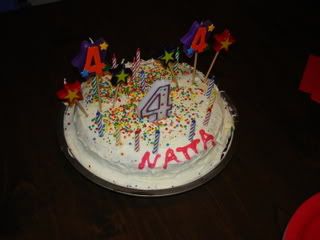 The famous Curly-and-Daddy Birthday Cake! (It looks more like the Fourth of July to me!!!)
The usual off-key song and blowing out candles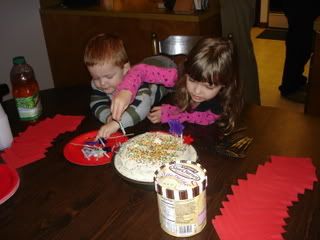 Curly Miss and Little Mister took the lead on Candle Removal.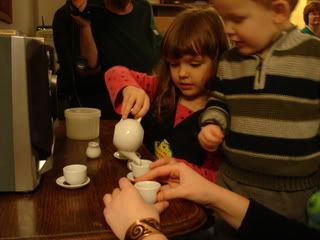 A new tea set had to be opened right away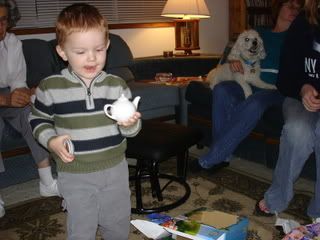 The tea set turned out to be Little Mister's favorite toy.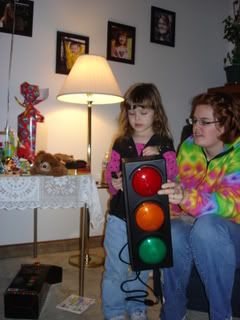 Curly Miss got a traffic light to put in her room.
Lincoln Logs, a classic toy. Note the horse on the roof, an important feature of any Pioneer building.
Curly was so funny. She opened just a couple of the presents then she wanted to stop and play with them and didn't want to open any more. I think if she had her way she would open one birthday present a week throughout the year.
I am pretty sure she had a good birthday. Now she's counting down until she's five. I told her she had a long time to wait. Silly kid!