Curly Miss and Daddy spent a grand evening making cupcakes for tomorrow's Birthday Celebration at Preschool class. While Mommy and Little Mister made themselves scarce (i.e. went to a movie) these two professionals went to work.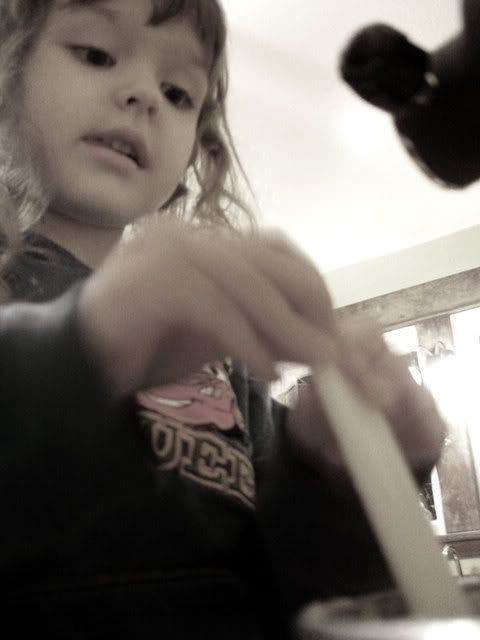 Mixing the batter requires the utmost concentration and skill.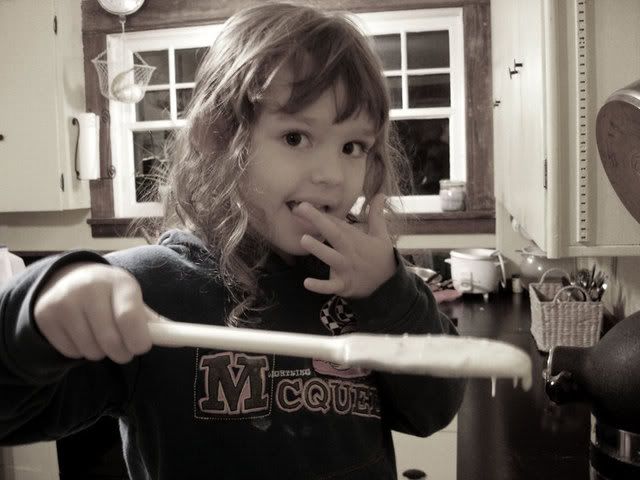 Of course, taste testing is essential.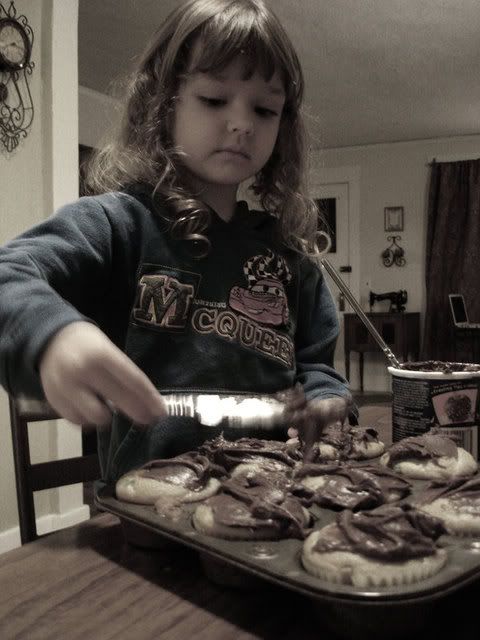 With the eye of an artist she spreads chocolate frosting on each cupcake.
Here they are, ready to take to Preschool tomorrow for the big day!
We love you, Beautiful.