My favorite work to do during the kids' nap is designing websites. I love the creative, artistic work but I also love the detailed code-writing and getting everything lined up just right.
Our Women's hike site has been receiving exciting new additions since the public reading on Saturday.
Our stories
are being published on the site and I also added new photos.
The English Department's newsletter has a new edition coming out in the Spring and a new look was desired for their site. I made the torn-paper graphic myself and altered a freeware template to create a subtle but trendy new look for their site.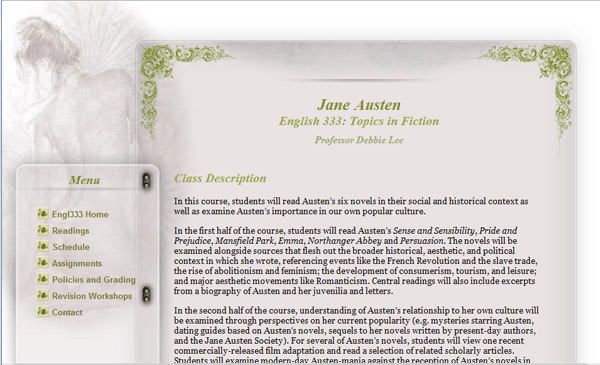 I designed a website for a new class to be offered in the English Department at WSU this Spring. Debbie, the prof, picked the template, one of my favorites in the
OSWD
roster. Since she liked the template, dropping her content and checking formatting was easy.
Apparently she decided that the nude model wasn't quite the look she was going for and she made a new graphic herself. I have to say I was really impressed. I don't usually work with clients who use PhotoShop or do web design themselves. It makes quite a nice collaboration.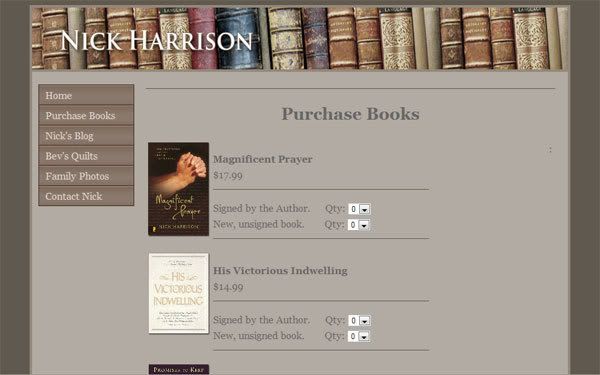 Not everything turns out just as I'd like. Nick emailed me the other day complaining that his purchase page was not working. I checked and there was a typo in the code sending the purchases to some rogue email that doesn't even exist! I felt terrible. His page hasn't worked for months. I made a mental note to test things better next time!
All this has been keeping me quite busy the last few weeks, along with some other work Deb needed me to do. I have been delighted to stay so busy and have so much to keep my brain occupied. I think I have the coolest job in the world, getting to be with my little people full-time but also having a little professional puddle in which to stick my toe from time to time.