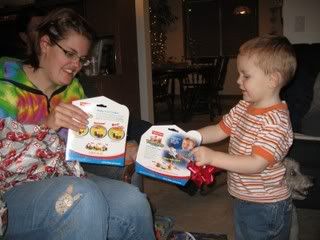 Mommy helps Little Mister open a new toy.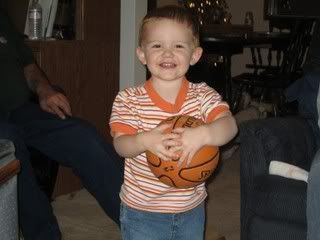 Happy with a Basketball!
Birthday Cake
Daddy's good for helping.
Look! It's a new tricycle!
Curly Miss makes sure he wears his helmet.
Little Mister had a great time last night at Mama and Papa's house. He had such a mountain of presents I don't think he quite knew what to do with them. He wanted me to open them then he'd take care of playing with the toys!