This morning I walked over to Deb's house with my laptop in a knapsack and gleefully copied every single one of the photos she took on the trip. So here we go with a photographic journey of our hike. I have to comment that she is a wonderful photographer and I feel grateful that I did not have to pack my camera and that she so willingly shared hers with me.
Click on any photo to see a larger size.
We pause for a group photo before hitting the trail. Left to right back row: Katie, Erin, Harriet, Sheila, Odette, Susan, Debbie. Left to Right front row: Carolyn, Emily, Ellen, Andrea.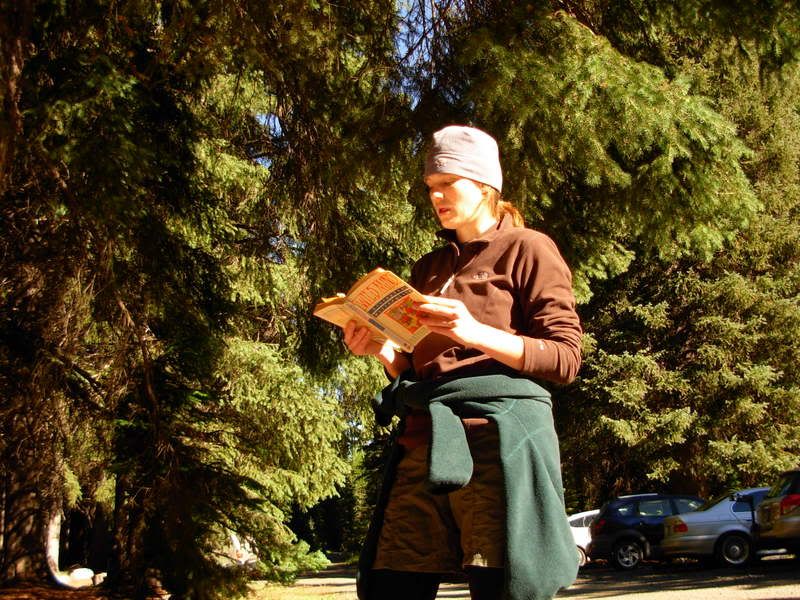 Getting our first writing assignment to think about as we hiked.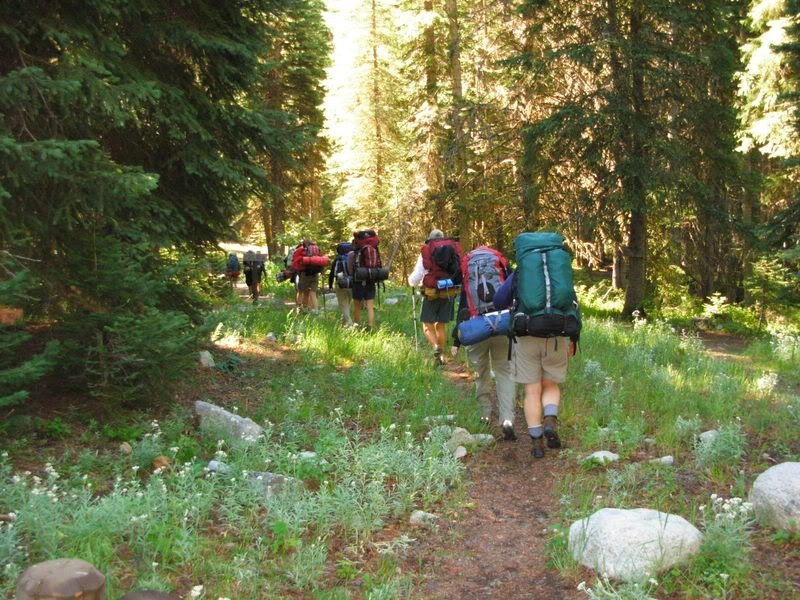 On the trail. We went up the Two Pan trail toward Swamp Lake.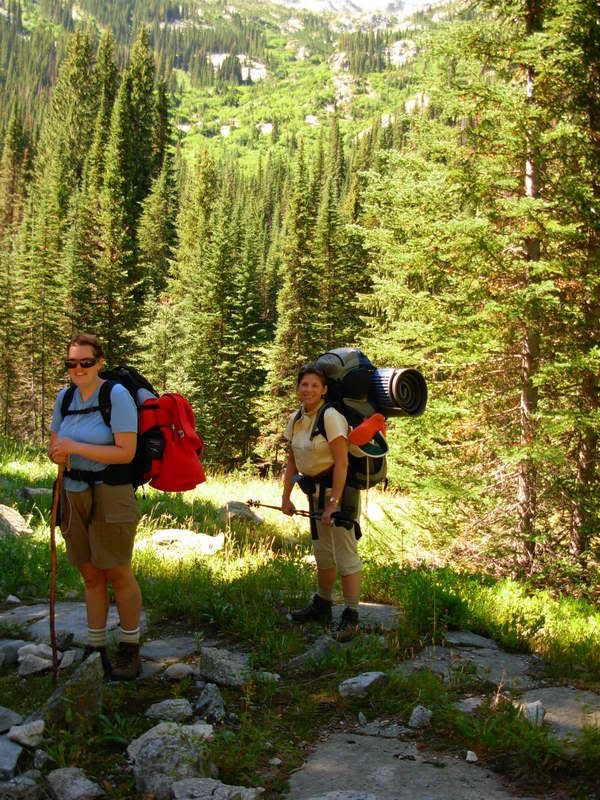 Debbie and I stop for a photo op along the trail.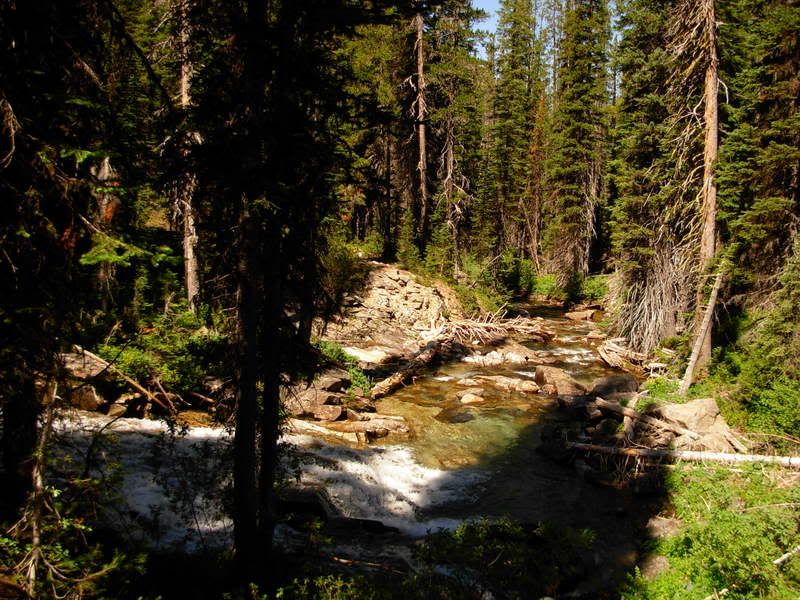 Stunning scenery. We were almost always near water of some sort while hiking.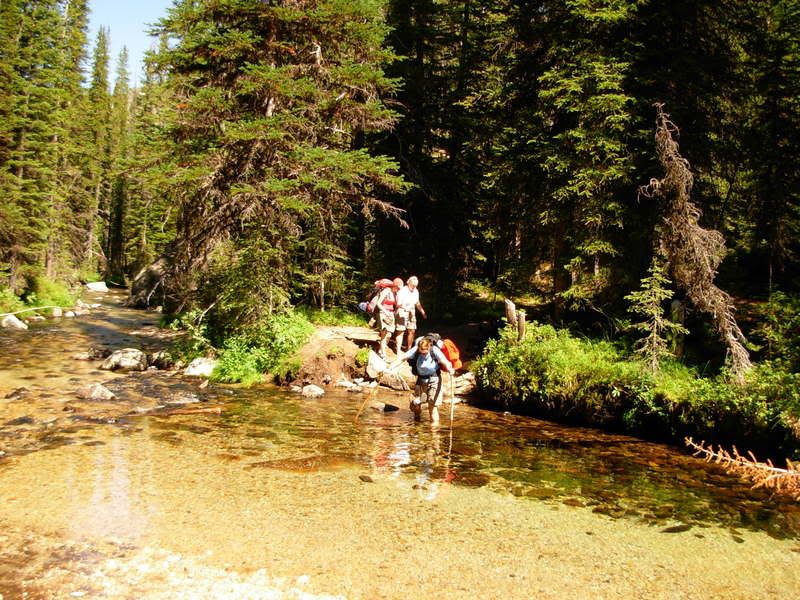 Crossing the Lostine River. Rather than be intelligent and wear my sandals, I just went barefoot and that water was COLD!!!
Harriet and Susan coming up the trail.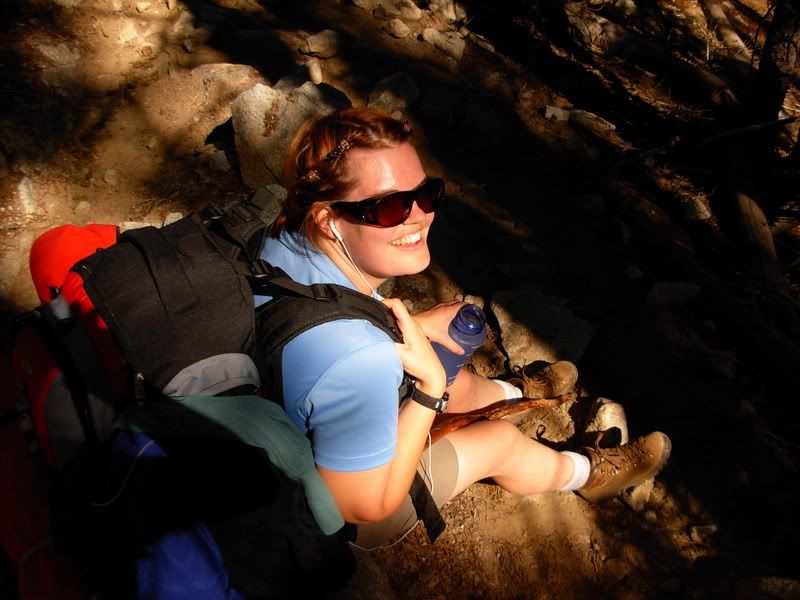 Pausing for rest and rehydration.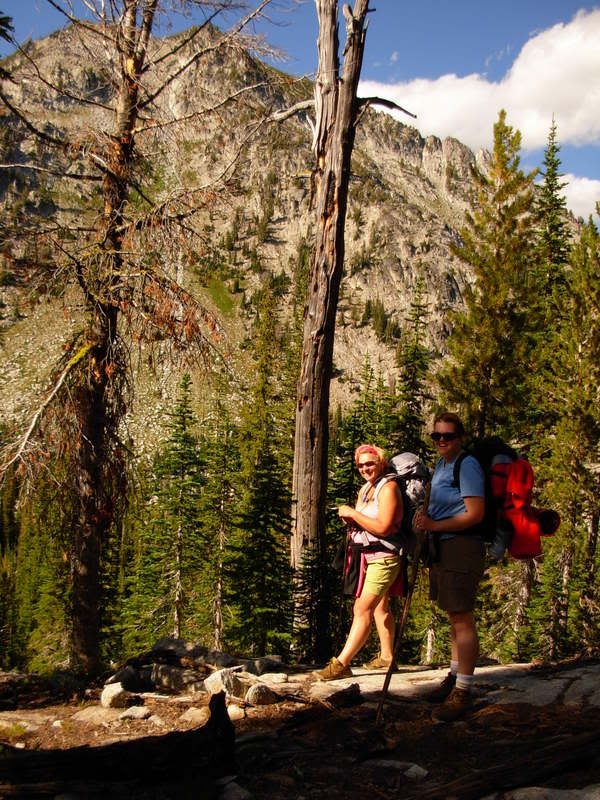 Ellen and I hike along a ridge.
The beautiful glacial valley where we stayed the first night on the trail.
Cooking supper. We had black bean burritos with fresh avocados. YUM!
Resting and writing.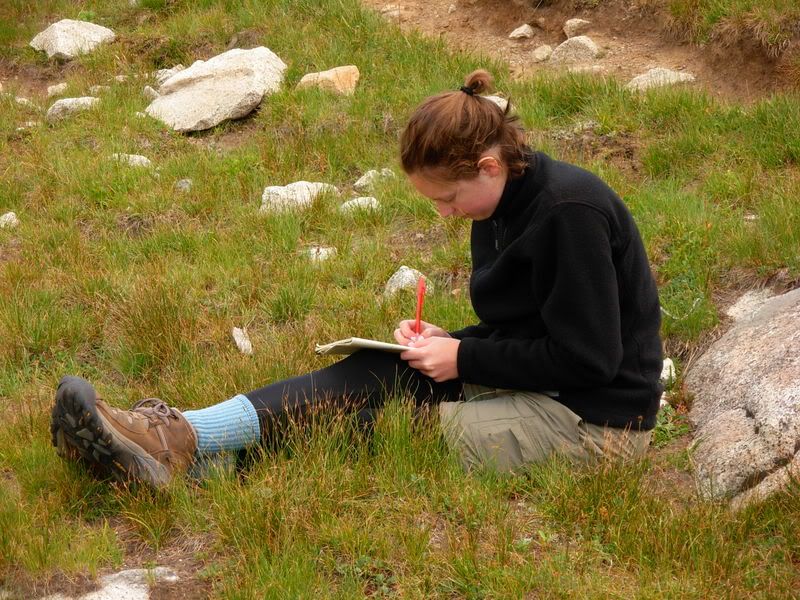 Emily, our resident Spokesman Review reporter was never far from her notebook.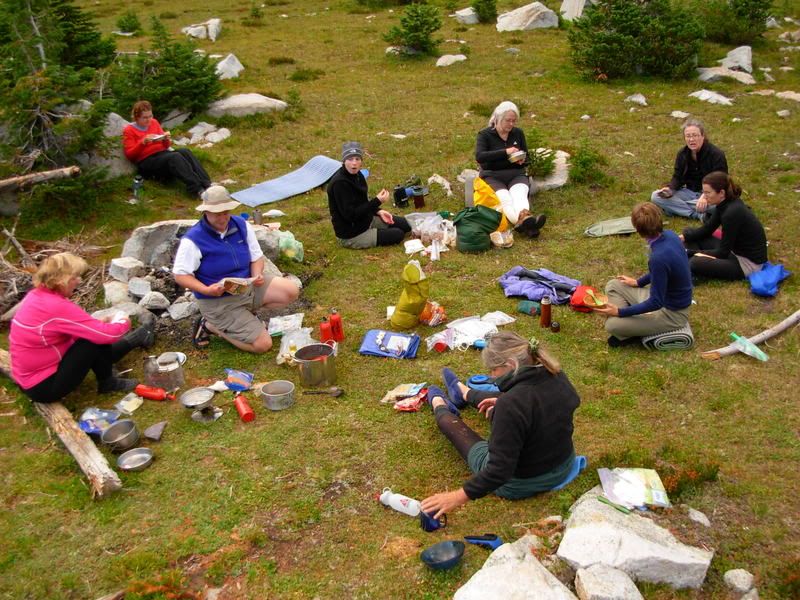 Circled up for dinner.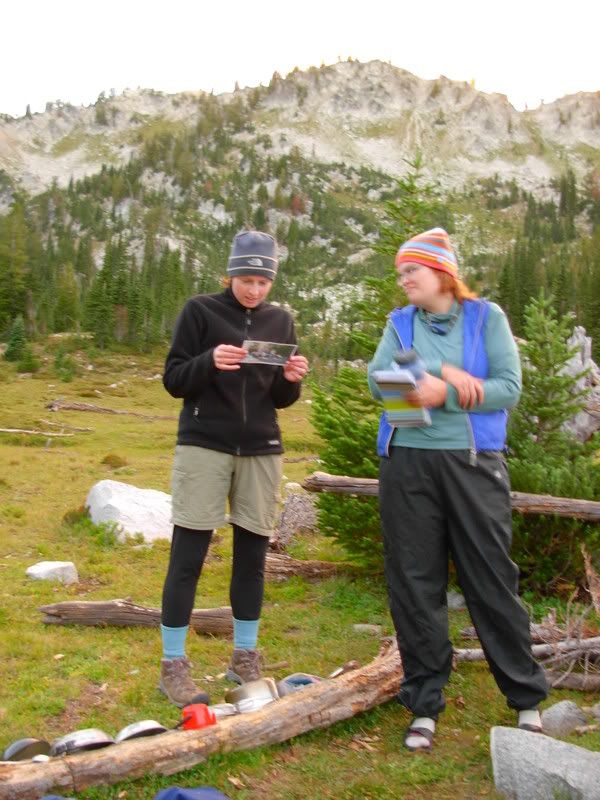 Every night we read our writing to each other aloud. Debbie insisted that using our own voices to read our work was as important as writing it down. (Looking closer at this, it looks like Em is looking at a picture rather than reading, but close enough!)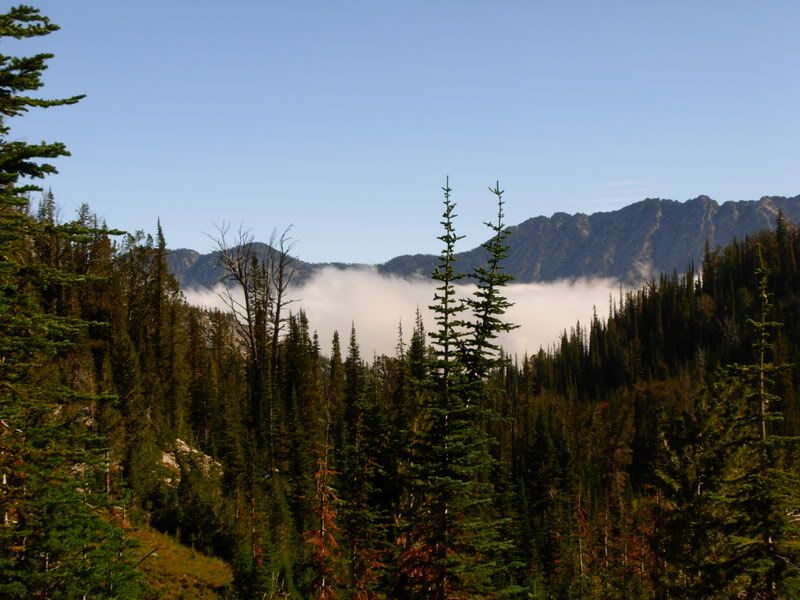 Mist in the morning.
Climbing the switchbacks out of our valley and toward the mountains above Swamp Lake.
First view of Swamp Lake.
Emily and Odette resting on top of the mountain at lunch time.
Stopping to talk with a fellow hiker in an alpine meadow. The poor man had to jog all the way back down the mountain to retrieve his fishing poles which had been forgotten back at camp.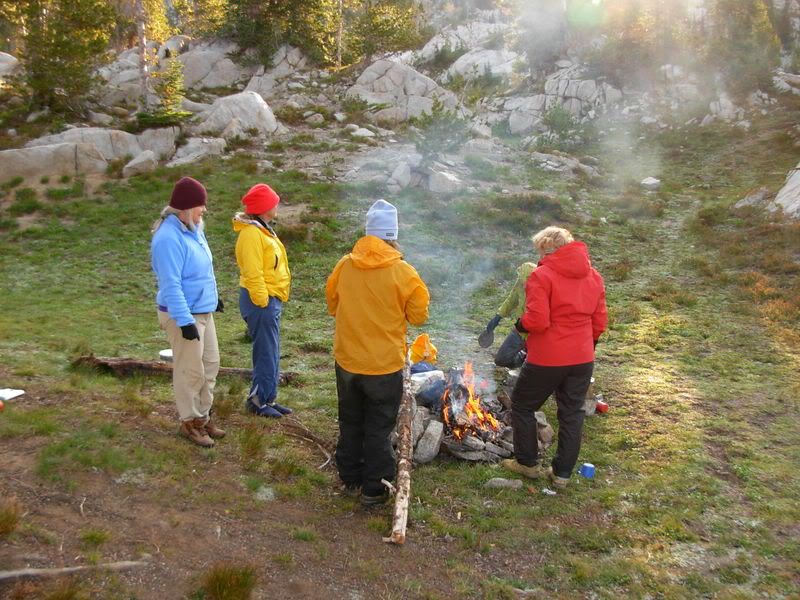 Around the fire at Swamp Lake. It was SO cold there, I just about froze that night. We woke up with lots of frost on our tents and we were all so cold. I think that was the lowest point of the trip for me, homesick and cold and knowing it was a two-day hike just to get back to the van.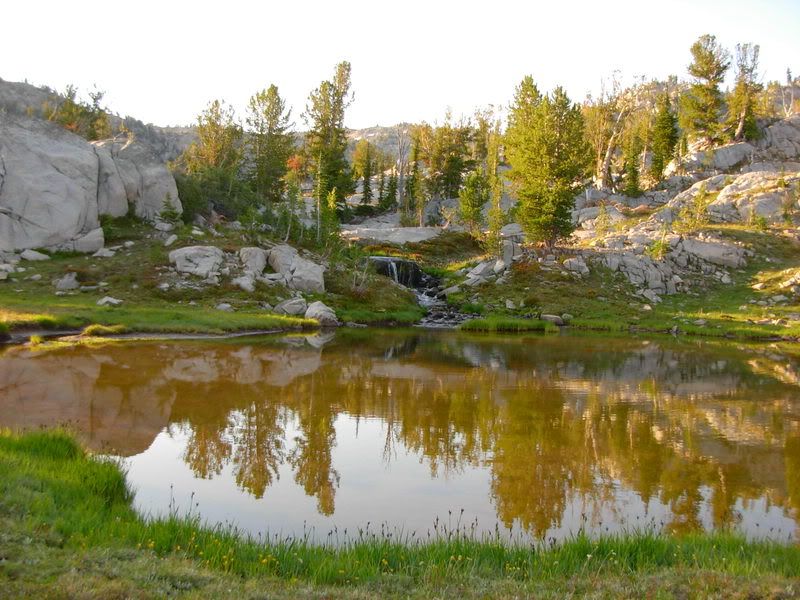 The lake was lovely.
Debbie cinches up her pack.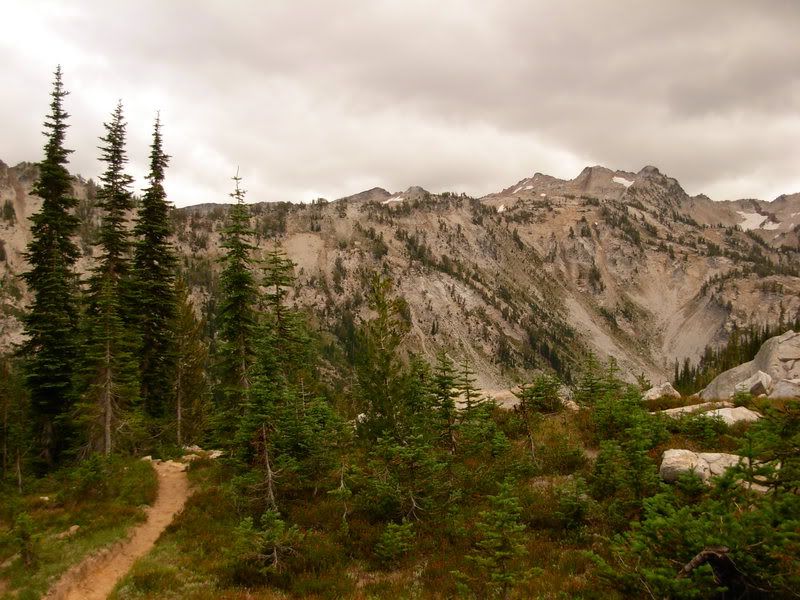 The trail hiking out from the lake was beautiful, but so cold!
So when we got to our new campsite we built a huge "man-fire" and all basked in its warmth.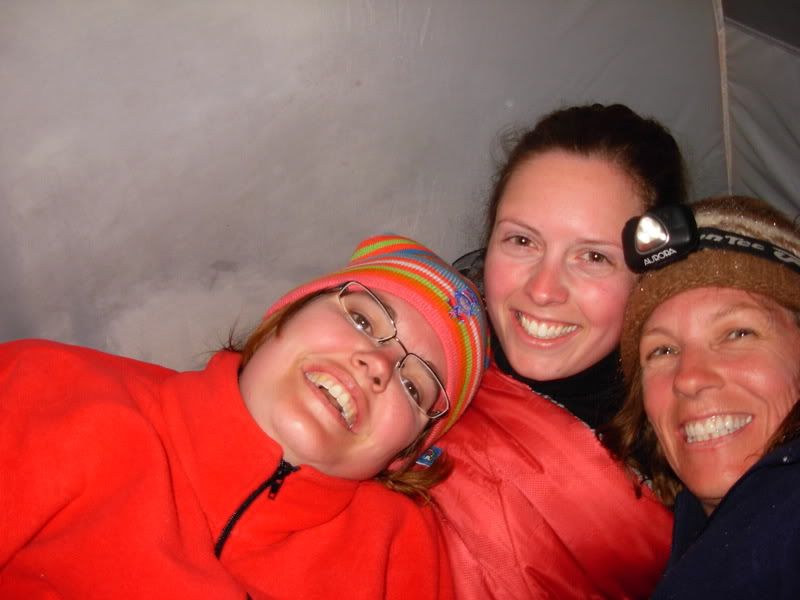 Because I had been so miserably cold the previous few nights, Debbie and Emily let me sleep in their tent the last night. We had a lot of fun!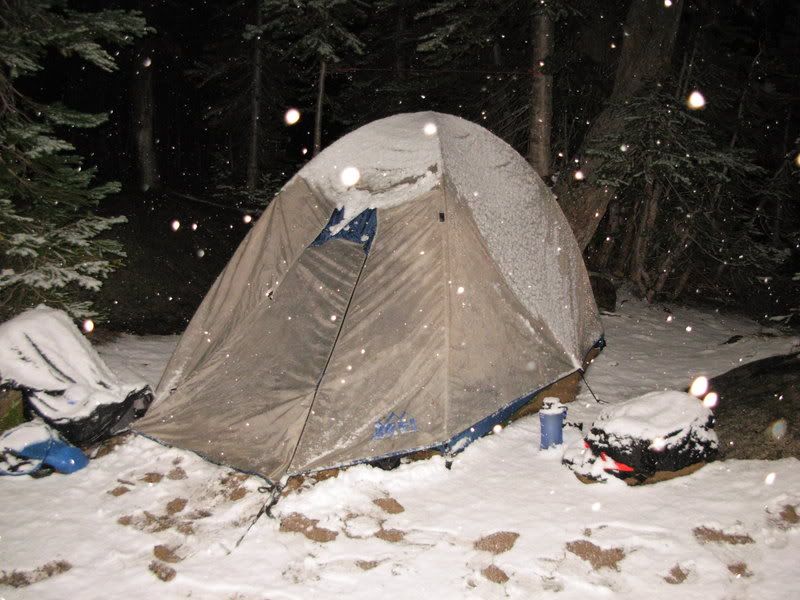 It turned out that it was a good thing they did because we got an unexpected load of fresh snow that night!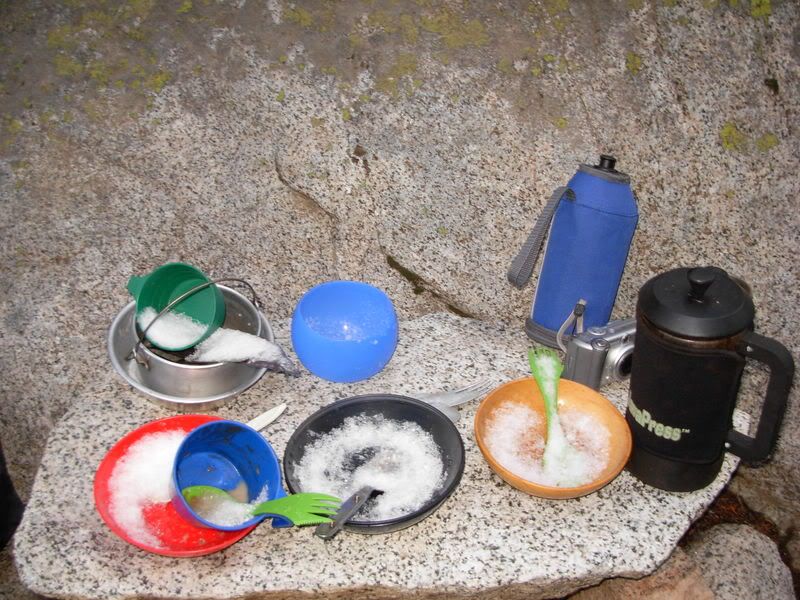 We had snow in our mess kits.
In the morning all the tents were covered and the valley looked like it had been dusted with powdered sugar.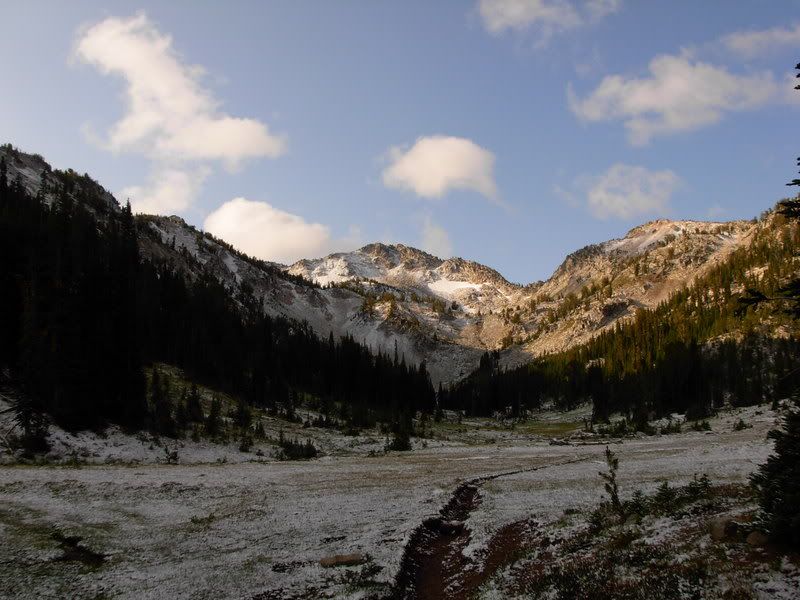 When the sun rose, the snow melted off pretty quickly.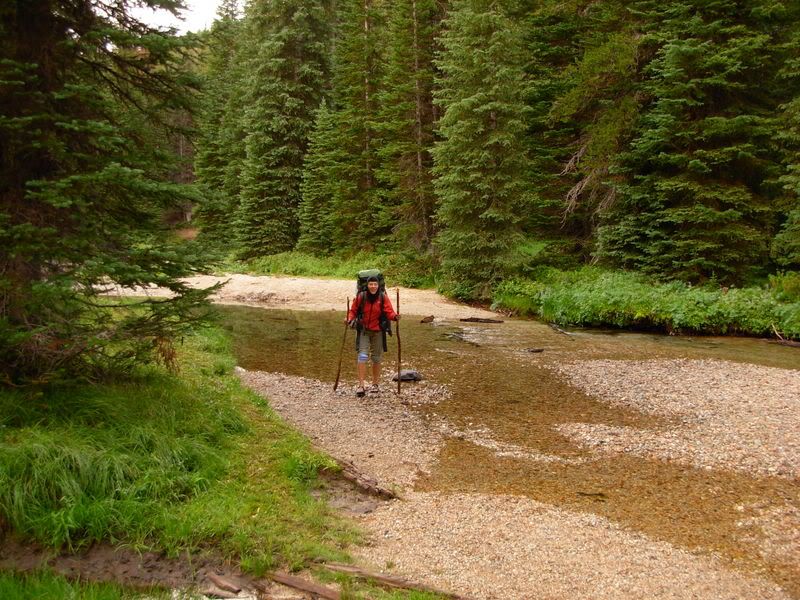 Hiking back down, we re-crossed the West Fork of the Lostine. Then we heated water for tea.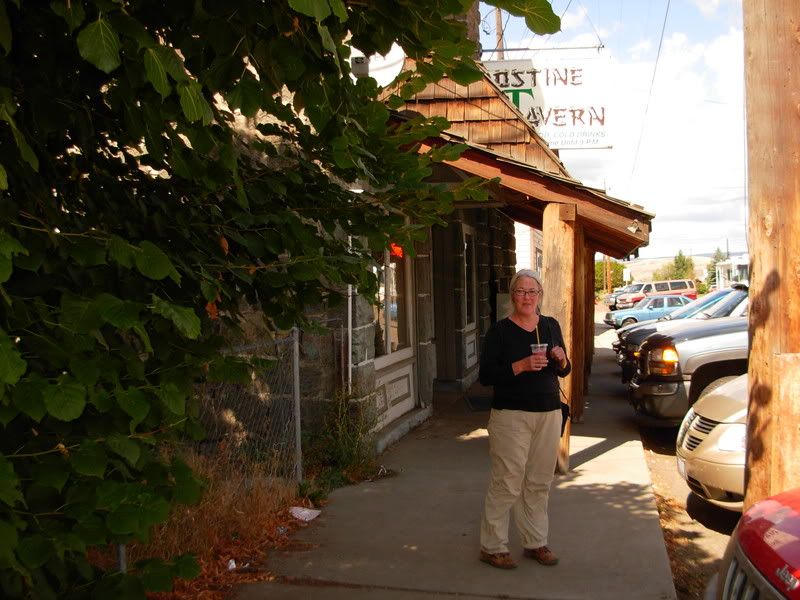 Back in town, the first thing we did was look for food. Unfortunately the Lostine Tavern was full and there was a long wait. So we headed in to Enterprise and found a Mexican place.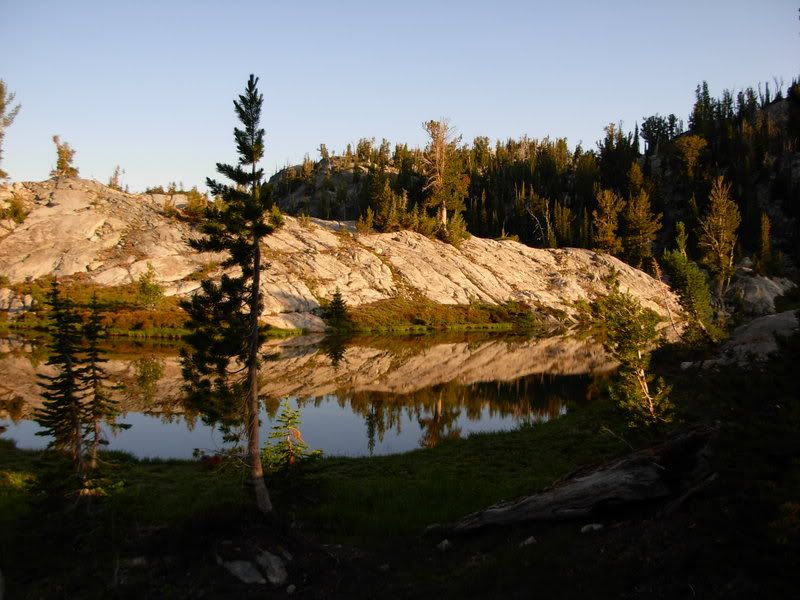 All along the trail there were such beautiful views.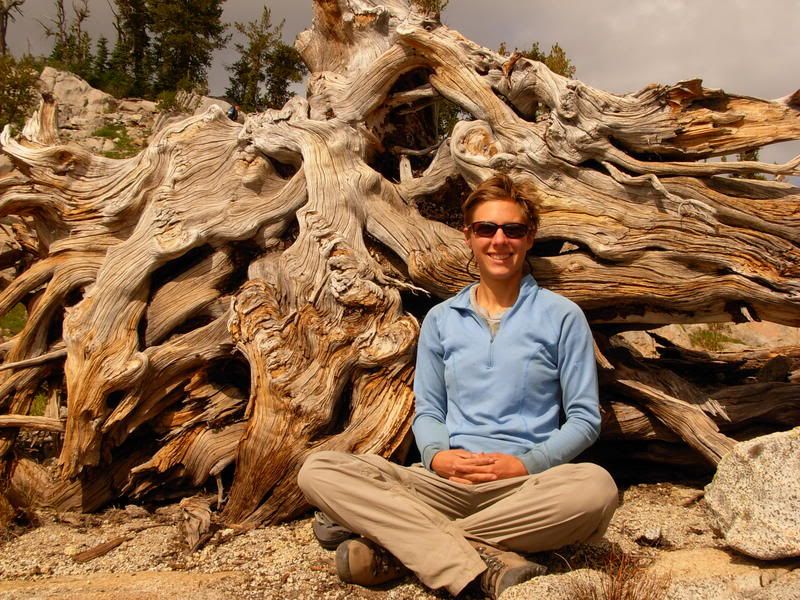 Caroline, the woman who made it all possible. She also posted her own photo album of the trip. If you're not completely burned out on hiking pictures by now, click
here
to view her album.