This morning we went shopping, driving to Wal-Mart then to the antique store. At Wally World our first find was paper towels. Aside from this thrilling purchase, we got a few videos from the bargain rack. Hubby and I got
Spaceballs
since he has never seen it before. As one of the twelve people on the planet who has not viewed that particular piece of cultural iconism, he is sadly lacking in educational advantages. He needs to see it. For $5 I couldn't resist. Next we'll look for Spaceballs, the placemat.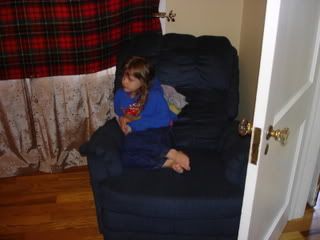 Curly Miss picked out
Bee Movie
. As soon as we got home she stuck it into the DVD player and we haven't heard from her since. If you know Curly, you know how unusual that really is.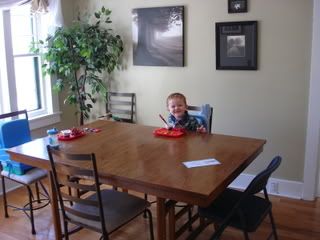 Little Mister, always the practical one, is more interested in food.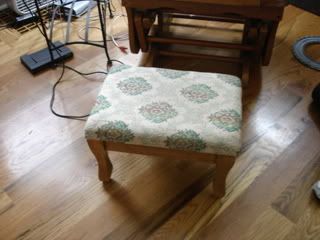 Before coming home I picked up this cute foot stool at the antique store. I have been watching for on since I got my nice chair. This one was $10 off the original price, bringing it down to $15. At an antique store, that's a steal! I'm happy too that it complements the colors in my living room. I could re-cover it but I'd rather not if I don't have to.
Hubby has been spending his time burning through the books he bought last Saturday. The one he's reading right now is about coffee. He made a batch in his French Press, sitting and sipping the brew while he read about it in his book. I think he's in his own personal happy place.
For just a minute, I pulled him outside to take a picture. The family has been requesting a new one of him; he also wanted a new one for Facebook. I swear he is as hard to photograph as the kids!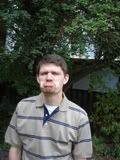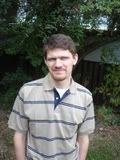 ...and finally, a smile.