Unlike most projects which take much longer than you think they are going to, these fleece hoodies for the family are going together quickly. I already have two done for the kids.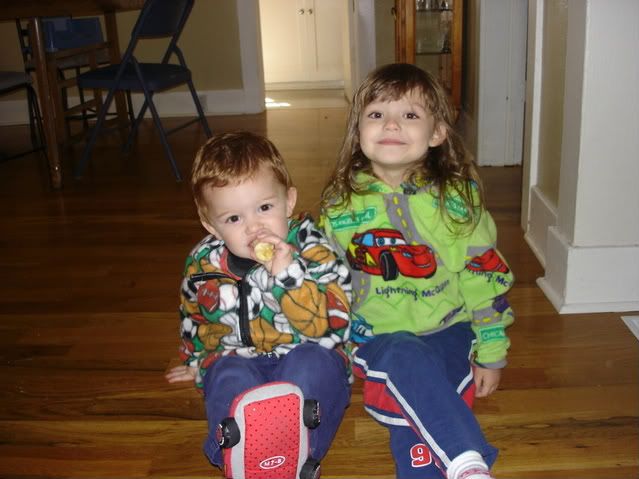 Little Mister picked out the fabric himself, pointing to the sport one and exclaiming "ball!" over and over. This project was definitely fabric-inspired, the way I often sew. I don't usually start sewing something until I find a piece of fabric that I absolutely must use and then a garment appears out of it.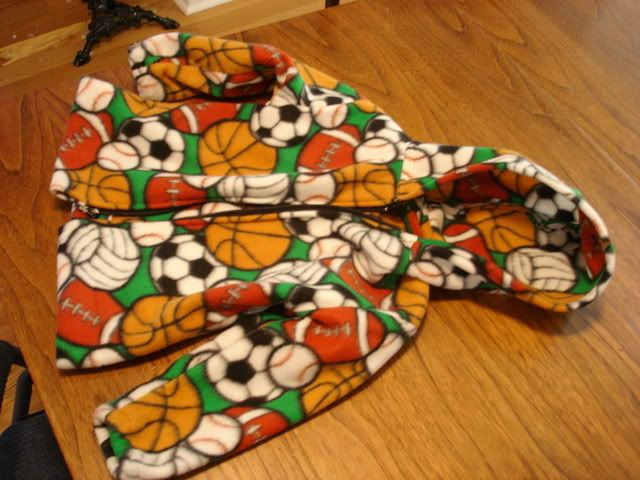 Curly Miss's is a pullover so that Lightning McQueen could be featured on the front. Although all the character gear is somewhat tacky, I decided I don't care because it makes her happy. When the fabric was sitting on the couch yesterday waiting to be cut, she pointed to the
Cars
print and commented, "This one is pretty good for me." Well, that's good. :D
This afternoon during nap-time, I'll head back down to my sewing machine and work on the two adult hoodies. After my tye-dye print is done, I'll officially be, as Hubby puts it, "Hippy Mama." Well, whatever. Guess I should find that VW bus.
For now, a Tye-Dye hoodie will have to do.