Hi there. Whistler's hubby here one the first whole day with the adventurous hiker away. Let's see what kind of trouble we can get into: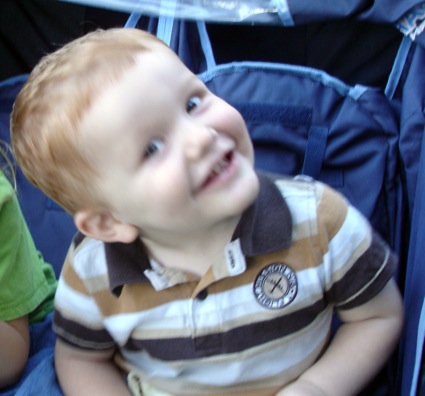 He is being pretty goofy. Nothing new there.
She is working on literary analysis and film studies. We're studying the
hero's journey
. Right now, we're on bad guys. To explore this angle, we got a new Chick Hicks car. She has all his lines memorized: "Ka-chigga! Ka-chigga! Say it with me now! Bring out the Piston Cup. That's what I'm talkin' about!"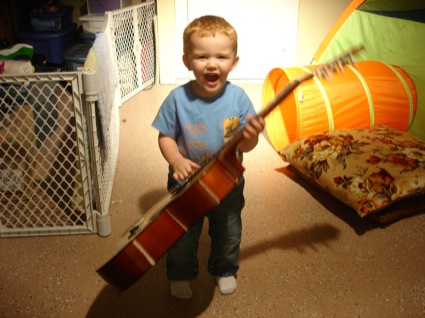 I have him working on his bar chords. He's getting those
extended harmonies
down pretty well. Here he is working on Dm9b5 (D minor 9 flat 5). Groovy.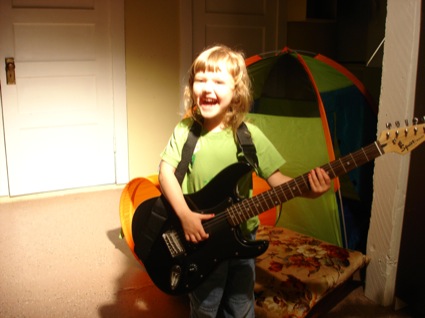 She, on the other hand, insists on rocking out. I'm teaching her the opening to
Barracuda
.
That's all for now. Stay tuned for cooking zaniness tomorrow...