Trying to take pictures of toddlers, while it has been made easier with a digital camera, still seems mostly like a lesson in patience. In going over the pictures loaded in my computer, some of the "outtakes" are so much cuter and funnier than the "perfect pose". In this case, the perfect pose didn't exist so I planned to whip out my trusty PhotoShop at the first possible opportunity.
Smile kids!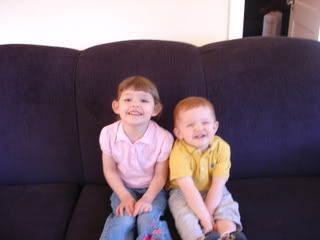 Oh dear, Seth, you need to hold still...
Are those smiles or screams?
C'mon, Mom, we're actually getting REALLY tired of this...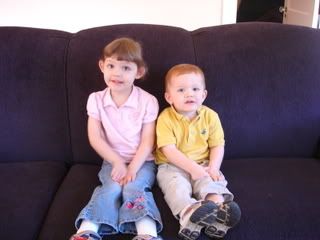 It wasn't me!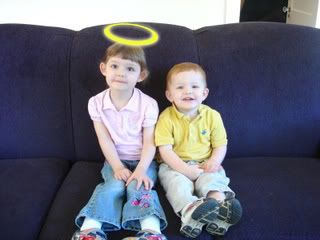 Say cheese! Put your hands on your knees... on your... on your knees, please, hands down... can you please hold still? Smile!
And here (drumroll please) is the final... PhotoShopped... portrait.