Here is my garden in the "before" state back when we first moved in.
This is a few weeks ago:
Here it is tonight :)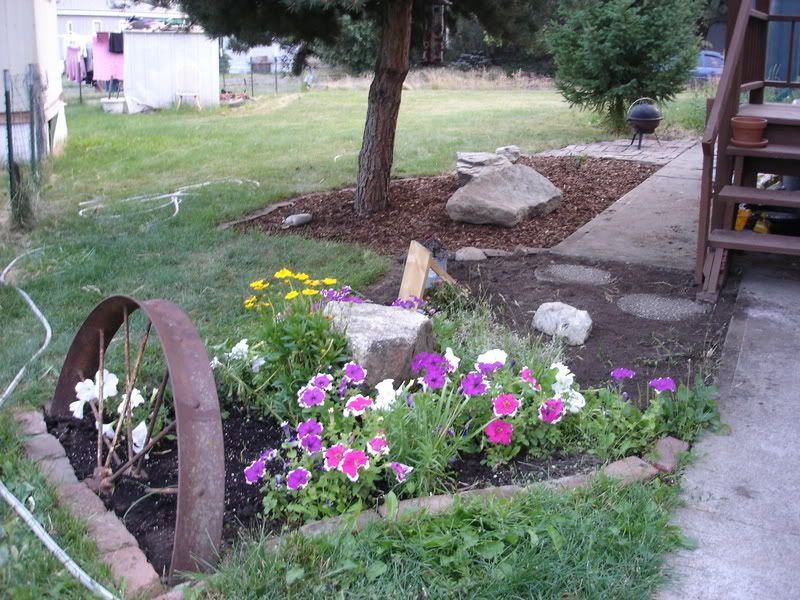 We wanted easy maintenance so we put in a load of bark:
With leftover bricks we extended the patio so the little BBQ has a place to sit. We call it a Goomba after Super Mario Bros.