Wednesday, June 7, 2006
Why does life seem so humdrum? It seems like all around me, I hear people talking about the call God has on their lives. The work they do for Him. The ministry they have, the lives they touch. The burden they have for the lost...

What about me? God has told me clearly that I am to do the work He has put before me. I am to take care of my baby, take care of my hubby. I feel so adrift though. I have no career, no ministry, not even a church right now. I don't feel a calling toward anything. I did in the past. A strong call toward music ministry. Well, that was a door slammed in my face. I've tried so many different arenas in the church and I just feel used up, burned out. I don't know. Church seems like no more than an institution of man anyway.

I've been reading about a missionary. She was called by God to go to Israel. At least she knew she was serving Him. All I do is lay around and try not to go crazy from boredom. And the more I tell myself that this is just a season of life that won't last forever, the more hopeless I feel.

God is working patience in me, maybe. But couldn't He hurry up about it? (ha ha) The only consolation I have is that He likes humility. Well, that's me. The lowest of the low. The most unknown, uncool, unaccomplished person I know.

Oh, I am so tired and discouraged. Why can't this life get over with? There is nothing interesting to look forward to in the future but long years of drudgery. What does God have planned for my life anyway?
Posted by

Erin J
at 2:35 PM
1 comment:

Thursday, June 1, 2006
Well, we got moved in. I love living in a real house! I love our rose bushes. I love that our new baby will be born here. Too bad I feel so terrible all the time. But I see what an amazingly sweet, patient, giving husband I have.
He helped me arrange our furniture to make our house feel homey. He even helped me arrange knickknacks and pictures.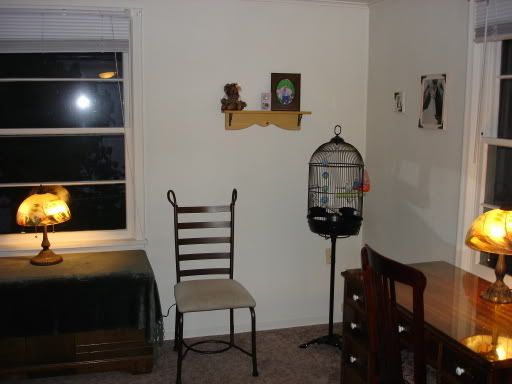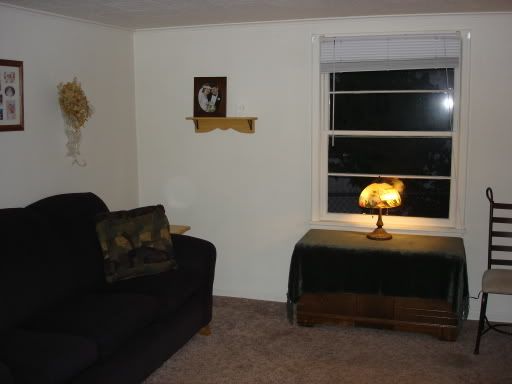 Posted by

Erin J
at 8:48 PM
No comments: